If you are a Microsoft product user, then from here on you will be notified if there is an attempt from a Government agency / hacker to breach or attack your account. Microsoft already send notifications if there is an unauthorized attempt to access subscriber's accounts however now the company's surveying eyes will include government targeted attacks as well.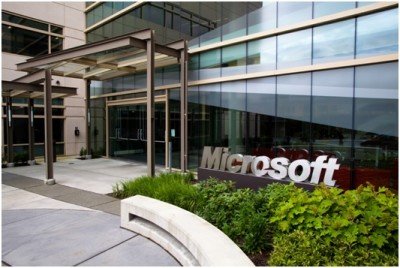 Microsoft will notify you if your Account is targeted
Speaking on the additional security step, Microsoft's Corporate Vice President, Scott Charney said,
"We already notify users if we believe their accounts have been targeted or compromised by a third party, and we provide guidance on measures users can take to keep their accounts secure. We're taking this additional step of specifically letting you know if we have evidence that the attacker may be "state-sponsored" because it is likely that the attack could be more sophisticated or more sustained than attacks from cybercriminals and others"
Users of Microsoft Account logins, including Outlook.com and OneDrive will get automated notifications. Although on getting a notification you should not panic as it does not necessarily mean that your account has been hacked, but it's a warning message which means that state-sponsored attackers are looking for your personal information and Microsoft has verified the attack.
Does a Notification mean that Microsoft systems have been breached?
A notification also doesn't really mean that Microsoft systems have been compromised by any way; it's just the account owner who has to take proactive steps to ensure protection to its account.
Microsoft's additional security steps aimed at keeping subscribers personal information secure and private could be an aftermath of the incident where Chinese personnel's where found to be targeting emails of China's minority representatives of Tibet and Uighur. There have also been incidents were emails of diplomats from countries such as Africa, Japan and others have been breached for sensitive information.
Microsoft is also suggesting steps that people can take to prevent their accounts from being compromised. Some of them include,
Turning on two step verification for accounts
Using a strong password and then changing it regularly
Watching for any suspicious activity
Avoiding suspicious emails and webpage
Updating PC applications, Antivirus programs and browsers regularly
To know how you can better protect your personal data you can visit our post Microsoft Account protection Login and security tips.