Microsoft appears to be the first large tech company to understand the growth that's happening in India's tech world. An announcement by the Redmond giant signals their intention to allow support for addresses in several Indian languages. The news is huge for those who are big supporters of India's burgeoning growth and is a sign that India is becoming a major player in the technology world.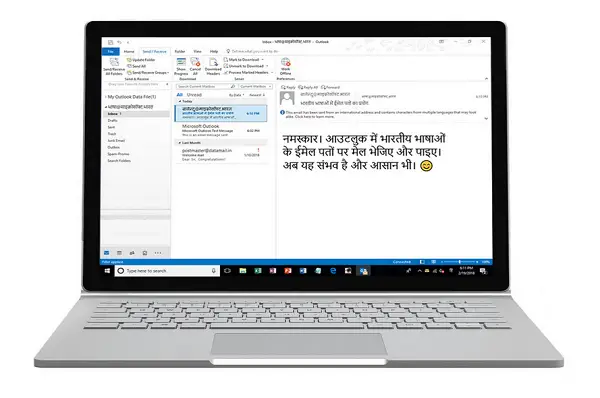 Outlook.com to support Indian languages
Microsoft has confirmed support for Indian languages across many of its platforms in the near future, and it is understood that Microsoft is going to be one of the first companies to really push digital growth for those in India who don't speak English. There is a huge number of English speakers in India but this marks the first time that a tech giant has offered support for the variety of languages spoken in the country.
Microsoft has been a huge supporter of Email Address Internationalization (EAI) and is now supporting many languages that hadn't been catered for previously. In a statement, Microsoft said –
"Ensuring that language is not a barrier to the adoption of technology is key for digital inclusion and growth. Making email addresses available in 15 languages is an exciting step to making modern communications and collaboration tools more accessible and easier to use for all – something we have been relentlessly working towards. We're making technology use the language of people, and not requiring people to first learn the traditional language of technology," said Meetul Patel, COO, Microsoft India.
The news should now prompt many other tech giants such as Google to follow suit. Many of the tech giants operate in their primary language of English and on rare occasions in other major international languages, but India has been left behind so far. Now it seems that India's diversity of language has been taken seriously.
India offers huge growth potential for tech firms as the country becomes one of the Worlds great powers and it's internet population increases exponentially, it seems that Microsoft understands this better than most.