Microsoft is finally coming true to its commitment to help enterprises leverage and capitalize on the potential of intelligent systems. It is offering volume licensing options to enterprises with which they can obtain specific versions of its Windows Embedded 8 for the industrial devices which makes up the Internet of Things. This is the first time that technologies from Windows Embedded have been directly available to enterprises.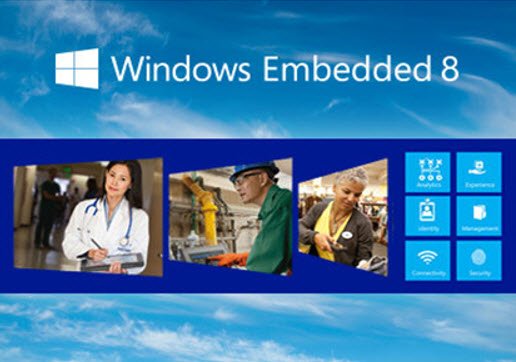 Bard Edson, GM of Marketing and Business Development, Windows Embedded, Microsoft said in an official blog post:
As enterprises increasingly look to harness the potential of the Internet of Things, we recognize this equates to realizing the added value of industrial devices and capitalizing on intelligent system solutions that improve operational intelligence. The addition of the volume licensing option provides enterprises with more control of their devices by offering the flexibility to upgrade to the latest generation of software, enabling new features and enhancing experiences through Windows Embedded 8 without upgrading their hardware.
Microsoft is saying that enterprises in the retail, manufacturing, healthcare and other industries can use these industry devices to create actionable data. This data can be further mined by back-end systems to reveal new areas of business intelligence. Windows Embedded 8 solutions are compatible with existing Microsoft technologies allowing enterprises to connect their devices with IT infrastructures on a single Windows platform.
Windows Embedded licensing options available to enterprises are as follows:
Windows Embedded 8 Industry Pro: The license adds industry specific devices to Windows 8 for a fixed fully upgraded Windows Embedded 8 image provided the customer has a qualified OS.
Windows Embedded 8 Industry Enterprise: This license includes the BranchCache, Direct Access and Applocker enterprise features and is available via Software Assurance only.
Windows Embedded 8 Standard Enterprise Kit: When this kit is purchased via volume licensing, it gives a key which unlocks special features in Windows Embedded 8 Standard OS, including BranchCache, Direct Access and Applocker.
Windows Embedded 8 for Enterprises brings some nifty features with overall concept similar to Big Data. It will be interesting to see how the enterprises response towards the same. Microsoft also said that the licensing options will also be available for Windows Embedded 8.1 in alignment with its release timings.