Microsoft has made Windows Embedded Compact 2013 available now. The new offering from Microsoft that is optimized for building small-footprint industry devices , the company's operating system optimized for building small-footprint industry devices include powerful tools and capabilities — including new support for Visual Studio 2012.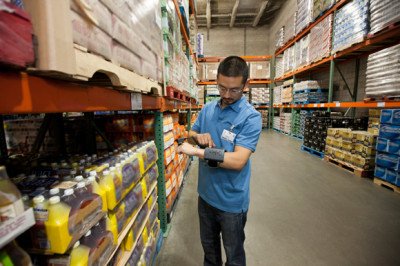 Users will see some major improvements to device functionality with Windows Embedded Compact 2013. "Performance was a particular focus in this release," "We have spent countless hours optimizing our code to greatly improve system and network performance, making applications feel snappier." says Steven Bridgeland, senior product manager, Windows Embedded at Microsoft.
Windows Embedded Compact is used to power devices like programmable logic controllers and human-machine interface panels used to monitor processes in manufacturing, RFID scanners in retail environments, and portable ultrasound machines and diagnostic lab equipment in a healthcare setting.
Microsoft said:
 "The release is the latest generation of one of the smallest and most flexible products in the Windows Embedded portfolio, designed to power devices that need real-time performance and silicon flexibility, with support for x86 and ARM architectures".
Improved Windows Embedded compact 2013 includes:
Improvements to the core operating system: Improvements have been made in memory management and networking capabilities.
Improved file-system performance : This enables devices to always be available.
Optimized startup, with snapshot boot: This allows devices to boot within seconds to a known state, such as a specific UI with device drivers loaded.
Built-in support for Wi-Fi, cellular/Bluetooth technologies, and a seamless connection to Windows Azure: This helps in getting a robust, connected intelligent system.
Support from thousands of developers and partners, who have built add-on solutions, including HTML5 browsers.
Microsoft entered the embedded marketplace more than 15 years ago, and it continues to lead the evolution of intelligent systems with an extensive suite of technologies.