Microsoft recently released Service Pack 3 or SP3 for WinFLP. WinFLP or Windows Fundamentals for Legacy PC's is a thin client OS from Microsoft released on July 8, 2006. It is based on Windows XP Embedded, but it is optimized for less powerful and older hardware. The SP3 update consists of all sorts of hotfixes and security updates which were previously released with Windows XP. It also consists of a small number of new updates. This way, Windows XP customers can have the latest updates for their system. However, Windows XP SP3 is not going to significantly change the Windows XP experience.
Users, who are still installing and using Windows XP, will definitely have a new baseline with Windows SP3. Windows SP3 helps fill gaps in the updates which the users of Windows XP might have missed, for example, by declining individual updates when using Windows Update.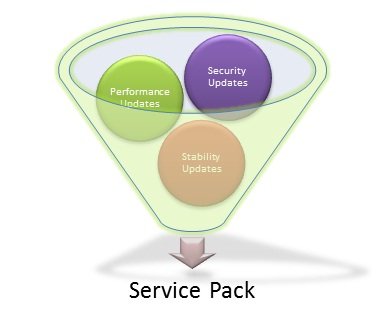 For PCs which cannot be upgraded to Windows Vista right now, Windows XP SP3 ensures these PCs have all available updates and allows these PCs to leverage some new Windows Server 2008 capabilities, such as Network Access Protection (NAP).
How to deploy Windows Fundamentals SP3
Those who want to deploy Windows Fundamental SP3 can download it through Windows Update and the Microsoft Download Center. This WinFLP SP3 update can consume up to 750MB of disk space. The update includes installation files and backup files to support uninstalling the update. If the update is downloaded through the Download Center, the size can be 580 MB.
Windows SP3 deployment works exactly like SP1 and SP2. SP3 can be installed on top of Windows XP SP1 or SP2. The languages which were supported by Windows XP in its initial release are supported by Windows XP SP3 as well.
The SP3 update package can be run on any version of Windows XP SP1 or SP2. If a computer is running the Windows XP Media Center Edition with SP1, then also SP3 update can be smoothly run on it.  The SP3 update can be deployed using Microsoft System Center Configuration Manager 2007, Microsoft Systems Management Server 2003, or third-party solutions. The process remains fundamentally unchanged and was used in SP2 as well.
How to download it:
To start the download of SP3 update, click the 'Download' button.
After this, you can either click 'Run' to start the installation immediately or 'Save' the set up file to your computer for installation at a later time.
To download SP3 for WinFLP, click here.