Microsoft is working to improve the Windows Store in Windows 10 after getting feedback from some developers. The new improvements is all about improving apps visibility in the store and changing the ways reviews are presented.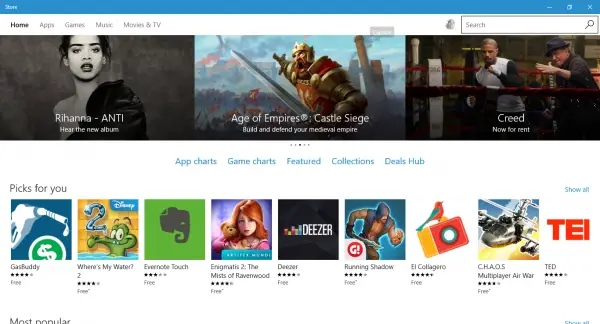 Windows Store issues to be fixed soon
The feedback received came from developers who are unable to find their apps in the Windows Store for various reasons. It is no quite certain why these developers are unable to find their apps, and Microsoft did not share anything pertaining.
"Windows Store has received feedback from some developers who were not able to find their apps in the Store and we've been working hard to improve app visibility," Microsoft's Bernardo Zamora writes in a new post to the Building Apps for Windows blog. "In addition to improving app visibility, later this month the Store will also optimize the algorithms that determine which app reviews are shown in Dev Center and Windows Store."
According to the software giant, it builds the Windows Store for Windows 10 from the ground up to support every Windows content types that are digital. These includes apps, games, music, TV shows, and movies. However, this move resulted in changes to the algorithms, which may be the reason why developers are facing issues.
When it comes down to posting reviews, we understand that developers will be able to see all reviews in the Dev Center. Furthermore, when a review is submitted, it will show up in the eyes of the public right away. However, after a few days, the reviews that are not worthy will be hidden from public's sight.
Will this work? Well, only time will tell.