Even as Microsoft gears up to probably launch the successor to its gaming console, Xbox 360 in the not-so-distant future, a shocking revelation from a game developer has put us all in tizzy.
Ben Cousins, a game developer who has worked at EA, Sony and other studios, claimed in an article that gaming consoles are sold at a loss 'so companies such as Microsoft can get the money back via license fees from each game that are sold on their systems.'
According to him, the Microsoft Xbox division has lost around $3 billion in the last 10 fiscal years while the gaming division at Sony has incurred an even greater loss – almost $5 billion. Alarmingly, according to Ben, these figures do not cover costs such as research and development, hardware production, marketing and PR.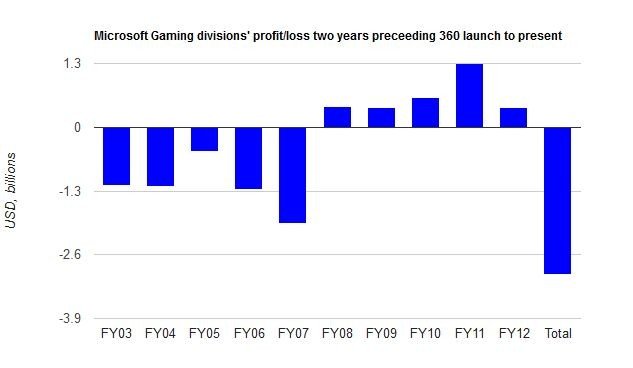 As a proof to his claims, Ben says that of the 70 million Xbox 360 consoles sold since 2006, about 40 percent were bought since its last major price cut in 2009.
"Without this huge group of people buying consoles or console games, the console platform holders will no longer be able to make enough money to justify developing, marketing and manufacturing the devices."
Ben's remarks and conclusions may well draw many question marks from the community but somewhere down the line, they do make sense.
Via Neowin.