Remember the earlier Microsoft Chatbot Tay, yes the one that was trained by the users to become abusive, well it seems that Microsoft has fine-tuned the chatbot and re-released it as Microsoft Zo. Microsoft had earlier withdrawn the Tay chatbot due to the malaise it was spreading and now it seems that the adjustments to the AI Chatbot have finally worked out. The company had earlier expressed that it will be bringing back the AI Chatbot but failed to mention the timeline.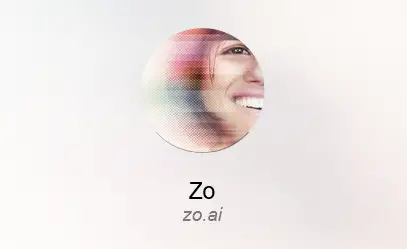 Microsoft Zo Chatbot
Zo is the new Chatbot that seemingly harnesses the AI technology to answer each and everything. First spotted by Twitter user Tom Hounsell the Zo is already live now and everyone can just sign up and get access.
As of now, the Zo is made available selectively, i.e the chatbot is only available for Kik users unlike its predecessor Tay, which was on Twitter.
I personally feel this was done to restrict the number of users who can use it and for this Kik seems to be the apt platform. That said, it is most likely that Microsoft will announce the availability of the app for Twitter, Facebook Messenger and also Snapchat.
I do hope that Microsoft has taken a due note of what happened with Tay and has accordingly implemented ways to avoid such a disaster.
Also, with the Google Assistant hogging the limelight it is but crucial for Microsoft to ramp up their AI efforts with the Tay or even try to improvise the Cortana to make it more contextual in nature.
As we said earlier, anyone can register for the invite by filling in the details here and for those of you ready to wait for Microsoft will be soon releasing Zo officially.
Do let us know about your experience with the chatbot.