In a controversial move, Microsoft recently revealed its plans to replace MSN's human reporters and editors with artificial intelligence (AI). Now, Microsoft's 'overconfidence' to replace human journalists with AI appears to have backfired since MSN has not been able to maintain the same journalistic standards as before. Here's what happened: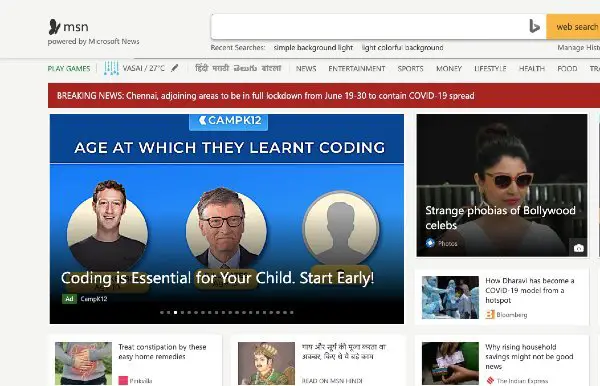 MSN confuses Jade Thirlwall for Leigh-Anne Pinnock
In an embarrassing situation, Microsoft-owned news aggregator site MSN confused a Little Mix singer Jade Thirlwall for her fellow band member Leigh-Anne Pinnock. The confusion was the result of the company's decision to make use of an AI-based algorithm to carry its editorial operations, reports The Guardian.
Microsoft is replacing human journalists with artificial intelligence amid the pandemic situation. As a result, Microsoft has reportedly notified roughly 50 human journalists from MSN and Microsoft News divisions that their service would no longer be required after June 30.
However, Microsoft has to ensure that its platforms are ready by the time its human journalists part ways with the company. As a result, Microsoft put its half-baked system to test, aiming to kick-start its AI-based editorial operations well before June 30.
The MSN story illustrating Thirlwall's reflections on race included a picture of Leigh-Anne Pinnock, who had also been vocal about the racism she has experienced since joining the band in 2011.
In her strong-worded Instagram post, Thirlwall slammed MSN for its blunder:
"@MSN If you're going to copy and paste articles from other accurate media outlets, you might want to make sure you're using an image of the correct mixed race member of the group."
She further added:
"This shit happens to @leighannepinnock and I ALL THE TIME that it's become a running joke, It offends me that you couldn't differentiate the two women of colour out of four members of a group … DO BETTER!"
Up until now, Microsoft News division employed in-house journalists to curate stories on MSN.com and other properties. But eventually, in the future, Microsoft wants to rely heavily on AI to curate and display stories on MSN, inside Microsoft Edge, and various other properties including Microsoft News apps.
While Microsoft announced MSN back in 1995, the company's Microsoft News division came into existence nearly two years ago with more than 800 editors working from 50 locations worldwide.