Microsoft and Alphabet are big rivals in the technology industry, this despite Microsoft being the older of the two. There was a time when Alphabet was just Google, and in terms of market cap, Google was way behind.
As time went by, the company grew into a powerful behemoth to eventually match and surpass the software giant. Both companies have switched places a few times over the years, but in recent times, Alphabet had the lead, but this is no longer the case.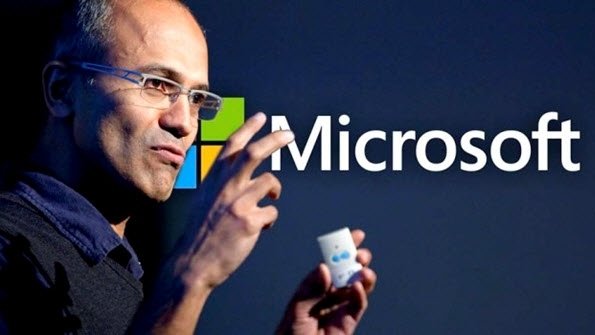 According to the latest report coming from CNBC, the giant from Redmond has surpassed Alphabet's market cap. As it stands right now, Microsoft is worth $749 billion, making it the world's third largest company behind the likes of Apple and Amazon.
Alphabet takes the fourth position with a market cap of $739 billion, which isn't too far behind, therefore, anything can change in the near future.
What caused this rally from Microsoft?
From what we've come to understand, in the past 12 months alone, the company grew by 40 percent, and this growth has much to do with the software giant's cloud computing business. For those who are unaware, Microsoft cloud platform, Azure, is bigger than what Google has to offer.
Despite that, the company is still trailing the cloud leader, Amazon, with its Amazon Web Services cloud platform.
Ever since Satya Nadella took over and become CEO, he has slowly changed Microsoft's culture from the inside, and it's showing. Not everyone agrees with his methods, but he must be doing something right if Microsoft is able to grow by 40 percent in a single year.
Not to mention, he has transformed the Redmond giant from a company that relies a lot on Windows and Office for the majority of its revenues. He had the wisdom to realize that the cloud and artificial intelligence are the future, and that's where Microsoft is pushing a lot of its focuses these days.
There's no turning back as Mr. Nadella has his eyes set squarely on the future, and his intention is to bring Microsoft and its customers right there with him.
List of top five most valuable companies
Apple
Amazon
Microsoft
Alphabet
Facebook
Tencent.
Apple tops the list while Microsoft stands at #3.