The big question is, which is better? Is it the Apple iPad Pro or the Microsoft Surface 4? This debate has been going on for months, but it now seems as if the software giant is getting in on the debate as well.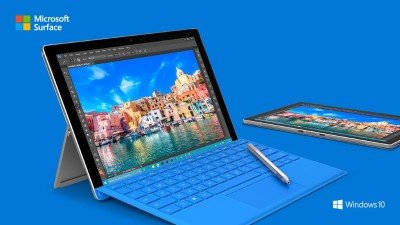 Some have called the iPad Pro a copycat device that borrows a lot from the Surface line while others have deemed it as the next best thing. As for the Surface 4, some critics still view it as a tablet that is working hard to be a laptop, yet failing along the way. Others deem it as the best Windows tablet in town.
Recently at CES 2016, Senior Communications Manager Dan Laycock from Microsoft, was on the campaign trail to get folks excited about the Surface 4. While doing this, Laycock spoke about the Apple iPad Pro, and he did not have a single ounce of kind words.
According to the report from Trusted Reviews, Laycock called the iPad Pro a companion device. He says it will always require a second device to make it productive, and that is something the Surface Pro does not ask of users.
"Microsoft really wants you to only carry one device for tablet and PC use, whereas the iPad Pro is always going to be a companion device. The strategies are very different," says Dan Laycock."
He even reminded folks of a time when Apple stated that should the iPad ever require a stylus, then the company had failed. Granted that statement was made by Steve Jobs before his passing, but it is still something most still talk about to this day.