Microsoft has announced that its first flagship store in Asia Pacific is going to be located in Sydney, Australia. This is the first time Microsoft is launching its store outside North America. As of now, Microsoft has over 110 physical stores in the United States, Canada and Puerto Rico, 17 store-in-store locations in China and online stores in 189 countries. By launching Microsoft Store in Australia, the company is going to increase its store fleet.
Microsoft is set launch its Flagship store in Australia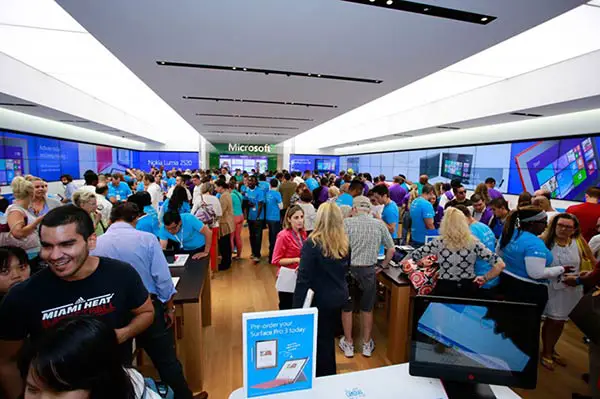 Said Managing Director of Microsoft Australia, Pip Marlow:
I'm proud to announce that Sydney has been chosen as the home for the first Microsoft flagship store outside of North America.
The upcoming store is going to be located at Westfield Sydney on Pitt Street Mall. The store is going to provide similar services as Microsoft's other overseas and online stores with no compromise in choice, value and service. Microsoft Store is one place where customers can experience the best of Microsoft range of products like Windows PCs, Surface devices, Windows Phones, Xbox One, Office and more in a vibrant and innovative way.
Along with the store, Microsoft is also providing Answer Desk which is a one-stop shop built for questions, troubleshooting, repairs, issues and support for all Microsoft software as well as hardware.
Said Microsoft:
We are also committed to being part of the fabric of the local community in which we'll operate. We will regularly donate volunteer hours, host community events, offer training workshops, support science, technology, engineering, and mathematics (STEM) education and build deeper relationships with our customers, one person at a time. The space will be as much a place for engaging experiences as it is a retail store. It will complement our excellent retail partner network and be a natural extension of our existing online store.
Recently, Microsoft opened Innovation Centre in South Australia and is also one of the major contributors for Australia's not-for-profit community.