Although Microsoft announced the acquisition of professional social network – LinkedIn, 6 months back, it did not get clearance from European Union regulators. This last hurdle in acquisition seems to have been overcome with the latest announcement. European Union regulators have approved the deal between the two companies.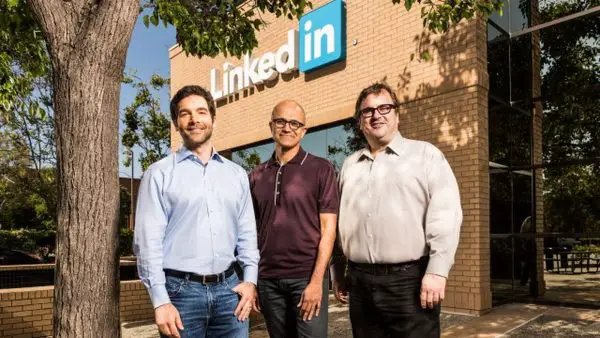 Microsoft's LinkedIn Acquisition complete
The news brings a sigh of relief for Microsoft considering the fact that the its competitors filed complaints with European regulatory authorities to block the deal. The one to lead the camp against the deal was Salesforce. The company argued that Microsoft would stock LinkedIn's data to enhance its CRM products and other software while prohibiting its competitors from accessing the same.
As part of our discussions with the European Commission, we formalized several commitments regarding Microsoft's support for third-party professional social networking services. For example, we've committed that for the next five year, noted Microsoft.

We appreciated the opportunity to talk through these and other details in a creative and constructive way with the European Commission. With this regulatory process behind us, we can bring together two great companies and focus on even broader issues for the future. The events of the past six months make not just this business opportunity, but the broader societal issues connected to them, more important, it further added.
The ownership of LinkedIn by Microsoft would also help the company take new steps to help people learn additional skills and seek better job prospects. Apart from this, Microsoft would continue to invest in other initiatives via Microsoft philanthropies.
Microsoft
had promised the deal would close by the end of the year- 2016. With the latest development the software giant seems to have hit the mark. How things will unfold in future, remains to be seen. Nevertheless, Microsoft is excited to get started and committed to doing its part.