Microsoft Corporation announced that it would be releasing Office Universal app for devices powered by Windows 10 by 30th April. The information update was provided by Jared Spataro who heads the Office marketing team at Microsoft. Mr. Spataro also spent time on his blow detailing the back ground of the company's go to market strategy with "Universal and Desktop" applications.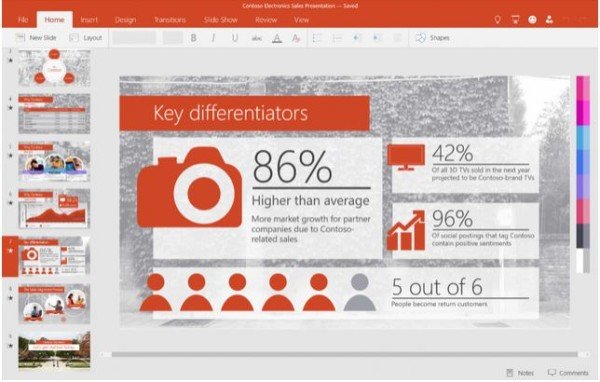 Office Universal Apps
Microsoft has positioned its Office Universal app as an "on-the-go productivity" enhancement tool. The apps have been built to suit the current business divers of being used on "touch screen" based devices like smart phones and tablets. The newly developed app has been programmed for enhanced viewing functionality and allows for easy editing of documents on the hand held devices. Additional functionalities include tools to take down quick notes and document mark ups.
Mr. Spataro goes on to add that the user tests of the "Office Universal" on tablets have found the apps to be super responsive, " fast, fluid and streamlined" and are said to have provided a overall "impressive hands on experience". The new app is expected to make reading a more intuitive and pleasurable experience on the tablet by providing "touch- and pen" enabled "content creation".
The app has also been engineered to seamlessly work on a smart phone by realigning to the smaller form factor. The home screen, "commands and control" touch points have been pushed to the lower end of the screen in order to help "triage work" and make it easier for users to make edits while on the move by using their thumbs.
Office Desktop Applications:
The soon to be released "Windows Desktop apps (Office 2016)" is said to be full of tools which are geared towards providing a holistic platform for professional content creators. The tools are said to enhance the ability of content developers to pursue "sophisticated authoring, easy collaboration, pixel-perfect layouts and deep analysis."