Microsoft is in trouble with the Chinese government once again after the company was fined for breach of rules where the Xbox division is concerned. This is another huge blow to Microsoft's attempt to climb over the Great Wall.
According to China's Ministry of Commerce, both Microsoft and its partner, Shanghai Oriental Pearl Media Co, were fined $31512.69 for failing to report to anti-trust regulators. Both companies had teamed up in the past to launch the Xbox One in the country, but it seems something went wrong, and someone forgot to make this critical report.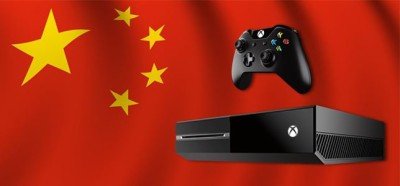 We understand that Microsoft and Shanghai Oriental Pearl Media should have reported to the anti-trust regulators in China after their joint market share had reached a certain threshold. Such a limit usually requires a full disclosure to the government, so with Microsoft teaming up with a Chinese company, we are quite surprised this disclosure was not done.
By looking at the amount Microsoft and its partner are required to pay, jointly, it should be clear that this is not a serious violation. However, it does not bode well for the American software giant because it has been finding it difficult to flex in China ever since the Edward Snowden leaked NSA files.
To make matters worse, the Xbox One is not doing well in China. This could be due to the price of the product, or the fact that PC gaming is more prominent in the country. Furthermore, the Chinese government has rules on the type of games that can be sold in the country, so that might also be one of the reasons consumers are not gravitating towards the console.
Whatever the case, Microsoft needs to get its act together in China since the government is explicitly targeting American-based companies. Already, there's a Chinese-made operating system doing the rounds, and it is set to unseat Windows.
Source: China's Ministry of Commerce.