Microsoft acquired the learning game MinecraftEdu and is coming with an extended version of Minecraft for the classroom called as Minecraft Education Edition. Launched in 2011 by TeacherGaming LLC from Finland, MinecraftEDU is a version of Minecraft for the school classroom allowing teachers to use games with lessons and activities while teaching.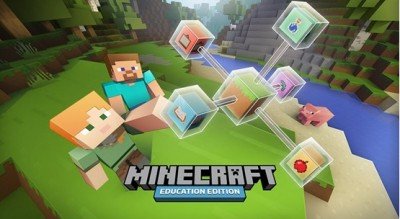 Minecraft Education Edition
The game has met with worldwide success reaching in more than 40 countries.
Selling company, TeacherGaming Team mentioned on the blog,
"Ever since Microsoft purchased Mojang in late 2014, we have been working with their team to plan for the future. We are happy that these plans can now be discussed openly. Microsoft will release an entirely new version of the game called Minecraft: Education Edition that will have many features inspired by MinecraftEdu.Microsoft will also use their impressive resources and reach to bring Minecraft into far more classrooms than ever before. We believe that Minecraft's educational potential has barely been explored and that there are exciting times ahead".
The undisclosed MinecraftEdu deal is a follow up to Microsoft's buy of Mojang, the inventer of Minecraft, which was completed in September 2014 for $2.5 billion.
What MinecraftEdu acquisition deal brings for its users
Microsoft has modified the title as Minecraft: Education Edition, which will be available as a free trial this summer. It is expected that Microsoft will build the new platform on the learnings from MinecraftEdu while offering an expanded set of features.
For MinecraftEdu customers, they can continue to use MinecraftEdu and they will get the first year of Minecraft: Education Edition for free.
Commenting on the deal closure, Anthony Salcito, vice president of Microsoft Education said in a blog post,
"Building on the success of the title from Teacher Gaming LLC, this new title – available for free trial this summer – will offer an expanded set of features to empower educators to foster deeper student engagement and collaboration".
Popular as an education app, Minecraft has been one of the hottest selling mobile on Android and iOS platforms.