Microsoft's popular PC game, Minecraft, can now be played using the Oculus Rift. We've long known the software giant was planning to support virtual reality where Minecraft is concerned, and this is the first time the company has done something about it publicly.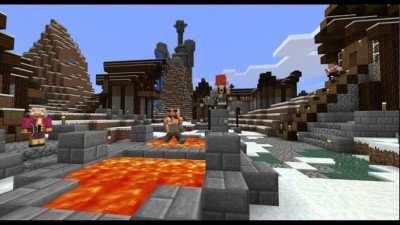 Play Minecraft using the Oculus Rift
From what we have come to understand, Microsoft has released a new update for Minecraft on Windows 10 that will make it possible for players to play the game using the Oculus Rift. The new VR experience should improve the game and make it more fun than it already is.
Here's what Microsoft had to say in a recent blog post:
We hope the VR experience in Minecraft: Windows 10 Edition Beta will illuminate just how powerful, evocative, and utterly immersive VR can really be, whether you're a new player or a Minecraft veteran. The Windows 10 DX11 performance has been optimized even further to augment the VR experience, and there are a ton of new options in addition to the VR features we added previously to the Gear VR Edition of Minecraft.  Many VR-specific options are recorded separately, so you can customize your VR experience, and still have your traditional Minecraft experience exactly how you left it!
A video has been released showing off the new VR mode for Minecraft. It looks interesting seeing as when the user moves his or head, the in game character also looks in the same direction. These are some of the things that make VR so appealing, and we can't wait to get our hands on it.
Minecraft for Windows 10 cost $9.99 from the Windows Store.