Minecraft developer Mojang Studios is all set to bring PlayStation VR support to an open-world video game later this month. As a result, we can soon expect Mojang to push major yet free upgrade, making Minecraft playable in PlayStation VR, a virtual reality headset developed and designed by Sony Interactive Entertainment.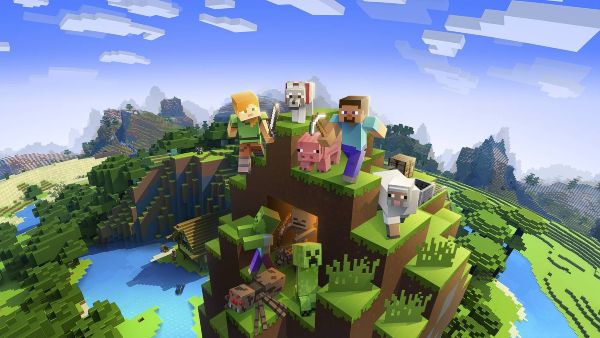 Minecraft to receive PlayStation VR support
In a recent blog post, Minecraft's Executive Producer Roger Carpenter had this to say:
"This has been much requested, and much discussed amongst our Minecraft PlayStation community and players but, I can finally say something officially about it. Yes, we are bringing PlayStation VR support to Minecraft, and we're doing it very soon! This month, in fact!!"
According to Carpenter, Minecraft's PlayStation VR support had been in pipeline for quite some time. However, Minecraft did not have the exact release time planned before. Well, not anymore. Now, we know that Mojang folks are rolling out the PS VR support pretty soon.
"PS VR support has actually been a planned PS4 feature since we got the thumbs-up from Sony to bring cross platform play and the Bedrock version to PlayStation 4," he added.
Minecraft is currently readying the PlayStation VR experience, which is almost ready. When the upgrade process officially begins, the main Minecraft game will receive the PS VR support via a patch.
How to get started with Minecraft in PlayStation VR
The PlayStation 4 users with Minecraft should be able to receive the patch automatically. Download the patch. After you have downloaded the patch, you will be able to experience the new Minecraft VR functionality. Goes without saying, one needs to have a PlayStation VR headset in order to experience the VR capabilities of Minecraft.
Minecraft folks claim they have not removed any existing elements or aspects of the game in its PS VR edition. However, Minecraft has added some new settings to better optimize the virtual reality experience while playing the game. Minecraft PS VR users will have two new modes to choose from: Immersive and Living Room.