Microsoft has updated its game streaming service, Mixer, with a host of new features to increase the engagement quotient for its users and at the same allow streamers to make more money.  The updates which went live yesterday are being termed as Season 2 by the company. The name "Season 2" is specifically kept to reflect the fact that updates are on-going rather than one time.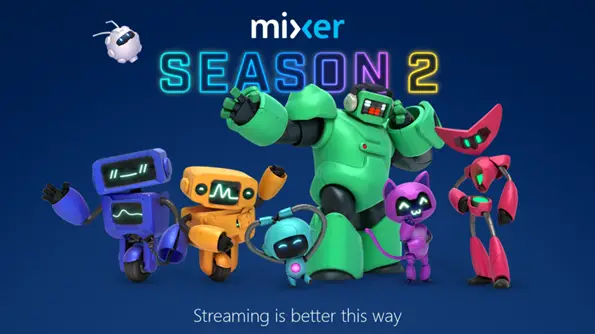 Mixer Season 2
The first feature to talk about is Skills, which lets viewers send animated stickers and GIFs, launch celebratory Effects like fireworks and confetti, or rally the community to keep digital beach balls bouncing. Skills provide completely new ways to express yourself while watching a stream.
Chad Gibson, General Manager, Mixer, wrote,
Skills provide completely new ways to express yourself while watching a stream. Want to tell a streamer they're awesome with a GIF? Now you can. And better yet, every time you use a Skill on a partner's channel, it supports that partner financially. Skills also update frequently, so there's always something new to use, unlock and collect, helping you stand out and express your unique point of view.
Skills can be purchased, and using it will help streamers financially. But for users that don't want to invest cash, Microsoft is asking them to use Sparks. Sparks is a new earnable token that can be earned by watching streams, and those Sparks can then purchase Skills.
Also coming soon is Mixer embers, a new virtual currency. Mixer Embers is a new virtual currency that you can buy and use on high-value skills. Embers will be a paid currency that goes a step further than Sparks and provides a streamer with direct financial rewards and bigger celebrations.
Come 2019, and Microsoft will introduce Progression to Mixer. Microsoft says that Progression is made to show a viewer's status in a community that doesn't just reflect their financial contribution. The Mixer progression system will reward a viewer's entire engagement with a streamer's community and on Mixer as a whole. Viewers can level up by using skills,  just participating in chats, earning applause from other users, or just coming back to a stream every day.
The release of Season 2, is also a statement of intent from Microsoft to its more fancied competitors like Twitch and YouTube. All bodes well for game streaming space.