The Modern Workplace Webcast series is an innovative way by Microsoft to showcase the world how modern technology can make businesses better and smarter. So far, two seasons of Modern Workplace Webcast have been released by Microsoft where each of the seasons consisted of 9 and 11 episodes respectively. The premier of the latest and the third season was aired on September 13. Now, viewers can see how a world-class datacenter design helps keep their data secure. All they have to do is register and watch the latest Modern Workplace Webcast episode, Data Defense: An inside look at your secure cloud.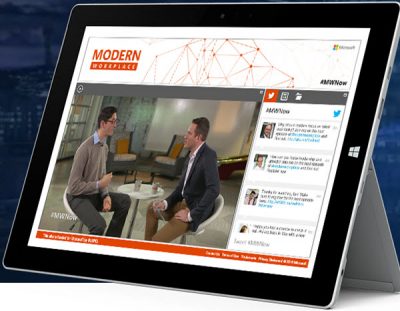 Modern Workplace Webcast
In the latest episode of Modern Workplace Webcast, viewers can get an exclusive look inside the new generation of Microsoft datacenters. They can also see how they seamlessly make trillions of transactions every day to help make their organization safer and more efficient by leveraging the power of cloud computing.
In this latest Modern Workplace Webcast Doug Hauger, general manager of the National Cloud Programs, explains the scale Microsoft brings to its datacenters. Hauger also explains how Microsoft builds multiple datacenters in every region to provide a level of scale and redundancy that other cloud providers can't match. He also mentions how the cloud is more secure today. Cloud is made secure with monitoring and the multiple layers of security. In addition to this, Hauger shares why Microsoft is the leading trusted cloud provider and how customers are taking advantage of everything the cloud has to offer.
The episode also features Christian Belady, the general manager of Cloud Infrastructure and Architecture. He leads a tour of a Microsoft datacenter. He highlights the technological advances that have improved the speed, reliability, and efficiency of Microsoft cloud services. Viewers can see where and how our information is stored and learn about the incredible security measures keeping our data safe.
Register here. Watch the preview of this episode on YouTube.