In a few days, we can mark the first anniversary of Microsoft's decision to end support for Windows 7, one of its popular Operating System versions. During the past couple of years, Microsoft has tried its best to make Windows 10 as accessible as possible.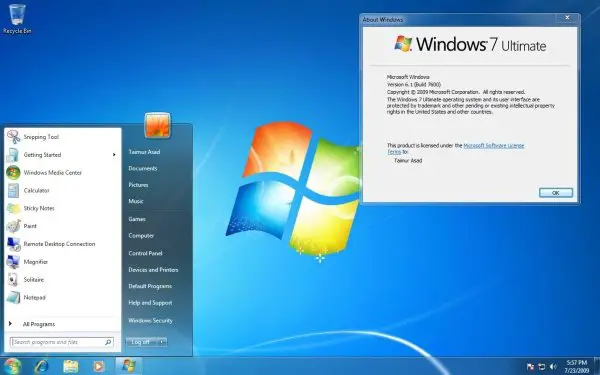 Windows 7 popularity unbeaten
However, according to the recently surfaced reports, more than 100 million computers are still using Windows 7. It means millions of customers haven't found the time or effort to upgrade to Windows 10 yet. It is worth noting that Microsoft has not approved these figures.
Instead, the company has just said that more than 1.5 billion computers worldwide are using its OS. Many reports from organizations have shown that Windows 7 devices contribute to a good percentage of web-connected devices.
Similarly, we should consider the August report, which said that one-fourth of all the Windows systems worldwide were running Windows 7. All these data culminate the understanding that more than 100 million devices are still powered by Windows 7. The list would include individual customers and organizations who receive extended support via ESU.
We still do not know why millions of devices use the outdated version of Windows OS, though. Given no official support, Windows 7 has become a breeding ground for vulnerabilities and other security concerns. Hackers have been trying to find problems in Windows 7 to steal confidential information or lock up the system easily.
The case of educational and enterprise users is a little different because they are paying something called ESU. It means Microsoft would provide constant support for the Windows 7 devices they use as long as the ESU subscription is active.
To avoid this scenario, Microsoft has decided to increase the charges for its ESU services. It means that the organizations sticking to Windows 7 will have to pay a larger fee over time.
At the same time, they will miss the superb features and the intuitive design overhaul that Microsoft has been preparing for a release later this year.
What about you? Running Windows 10 or still on Windows 7?