In a project undertaken by a group of Polish students, the entire PC is bundled inside a mouse. The only thing it lacks is a monitor and there is provision for that too. The Mouse Box has two USB ports that can be used hook up different accessories like a keyboard and a projector or a screen. Since the mouse itself moves as a mouse, there is no need for a separate mouse. Thus, it is both a mouse and a handheld PC. You can also connect printers to the mouse.
Mouse Box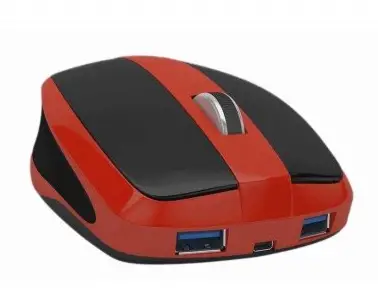 Currently, the researchers are looking for a funder so that they can mass produce the mouse PC. They intend to provide a subsidized version of the mouse PC. The bundle will not include anything except the mouse and the mouse wire. The mouse PC is WiFi ready, meaning you can connect to the Internet from any place where you can find WiFi.
The Mouse Box is powered by 1.4Ghz dual core ARM CPU. It has 128 bit of Flash RAM which is expandable. It has two USB ports as said above and it has a micro HDMI yeild. The local storage is not much but in the age of cloud, local storage is not a constraint.
There are many cloud providers who give you free storage and apps to work on whatever you want. For example, users of the mouse PC can use MS Word, MS Excel, MS PowerPoint etc from the Office Web Apps and store them on their OneDrive folder on the cloud. They may also go for ThinkFree office which is much easier than Office Web Apps as the former has the looks and interface of Microsoft Office 2013.
In addition, it has a slot that can connect the mouse to charger so that the mini mouse PC can be charged. Information about battery life was not available at the time of writing this article. Price range expected was also not available. It might take another year before the mouse PC is mass produced.
If this mouse PC is mass produced, you won't have to carry bulky notebooks with you for meetings etc. You have a small piece of hardware that can easily fit into your pocket.