A new update for Movies & TV app has arrived on the Windows Store for fast ring Windows Insiders. The update brings new features and also has is better integrated with Xbox One. The best part is that Windows Insiders with the update will be able to control the Movies and TV app on their Xbox provided that they have subscribed for Xbox Preview Program.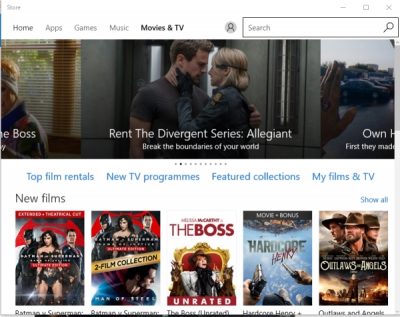 Movies & TV App
The update will let you control Movies & TV app from your console using your phone.
Another useful feature us that the app will now ask if you want to restart from the beginning or resume from the last seen location. This means that you no more need to forward and use the controls to see the video from where you had left it.
The Search feature has also been improvised and now whilst searching for content for the Movies and TV app you will also be able to see the store results. Furthermore, Microsoft has also promised that they will optimize the search further for better results. The New telemetry feature is also expected to help the program understand the type of files one has.
The Movies & TV version is now available on the Windows Store, but to try out the Xbox preview program you need to be in the Fast ring of the Windows Insider.
We just hope that the Movies & TV will add support for more codecs since it fails to read some of the formats. It would also be great if the support for local video playback is further enhanced with a better subtitle feature.