Mozilla has always been at the forefront when it comes to offering innovative new features to enrich user experience. The Quantum engine powered Mozilla Firefox is exceptionally fast and intuitive to use. Mozilla has now announced that it will be reinventing the web by building an augmented reality backed browser.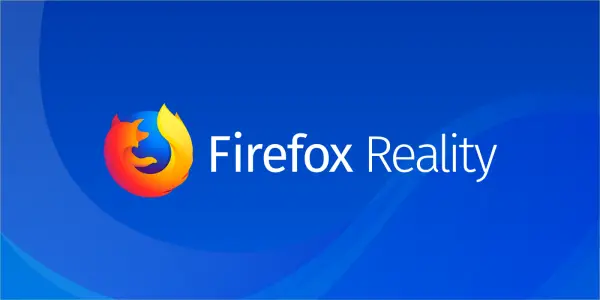 Firefox Reality browser
The browser called "Firefox Reality" is expected to be designed from the ground up and will be offered as a stand-alone virtual and augmented reality offering for the VR and AR headsets. Mozilla has already announced its integration with the Mixed Reality.
Why a browser for mixed reality makes sense?
Mozilla clarifies how it lays emphasis on the Internet being an open and accessible resource for all the people. They are keen on developing products that go in line with the latest trends in technology. In fact, Mozilla has always been at the virtual and augmented reality forefront with the WebVR, WebAR and the A-Frame. With this Mixed reality browser, Mozilla is all set to take the browser game to the next level.
As of now other solutions for browsing and accessing the web already exist for standalone headsets but most of them are closed and are not platform agnostic. Firefox Reality will be independent and will be compatible with a wide variety of devices and platforms. Whats more, the Firefox Reality will be open source in nature. This is also set to make it easier for the manufacturers to add the browser to the platform. Moreover, the Mozilla brand name will assure the manufacturers and the users of the quality and top-notch security.
Performance
Mozilla claims that the Firefox Reality will be a "browser built for speed." In all likelihood, they may use the Firefox Quantum engine. That being said, Mozilla's experience of building a class-leading web browser will come in handy when it comes to crafting a browser for mixed reality headsets.