Mozilla Firefox has come up with ways to control your online life. It has brought Firefox Account, which can connect users with other Firefox services like Firefox Hello and Firefox Sync. Mozilla believes that Firefox Account will offer a more personalized web experience to its users.
Firefox, the creation of a global community and a non-profit organization, is an effort towards promoting innovation, openness and online opportunities. Mozilla often believes in providing more control and choice of the web experience that its users get.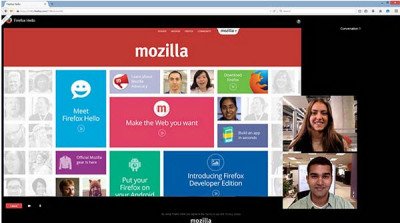 Innovations offered by Mozilla Firefox to personalize the online experience
Mozilla Firefox has come up with Firefox Accounts, which apparently are offering more personalized Web experience. Firefox Sync is primarily used for accessing data from various sources such as history, bookmarks, passwords, open tabs on the desktop, tabs on Android devices and even the tabs of iOS. (Firefox for iOS is coming later this year).
Firefox Accounts also let users save the contacts from Firefox Hello. Firefox Hello is a free video chatting app developed by Mozilla. Mozilla has included a few new features to the Firefox Hello as well. Mozilla mentions about this new feature on the Mozilla Blog,
"Today, we're adding a new feature to Firefox Hello and a new integration with Pocket, the popular save-for-later service. Pocket started as a popular Firefox Add-on and is now a service in Firefox Accounts that helps you save all the articles, videos and websites that you want to read or watch later, all in one place. Pocket is available in Firefox Accounts in U.S. English, German, Japanese, Russian and European Spanish while we continue to add support for more languages and features."
Mozilla is working with Telefónica to develop Firefox Hello. It now comes with screen sharing as well. Mozilla mentions about this new feature:
"This new feature allows the host to share a browser tab or application window while in the video conversation. You can share any website or window that you're viewing; while talking to friends, family and co-workers. It's a great way to shop online together, collaborate on a document or just watch a cat video with a friend."
All these features in Mozilla Firefox will certainly help Firefox users personalize their online experience.make Mozilla a user-friendly browser.