MSI is a company that is well known for developing laptops that are of great quality. This is especially true when it comes down to the company's gaming products. Now, the latest device to come from MSI is called the P65 Creator, and it looks awesome. The company was first announced at the IFA 2018 tradeshow in Germany, and from what we've come to understand, the idea behind the P65 Creator is to deliver something for the many creators and professionals out there.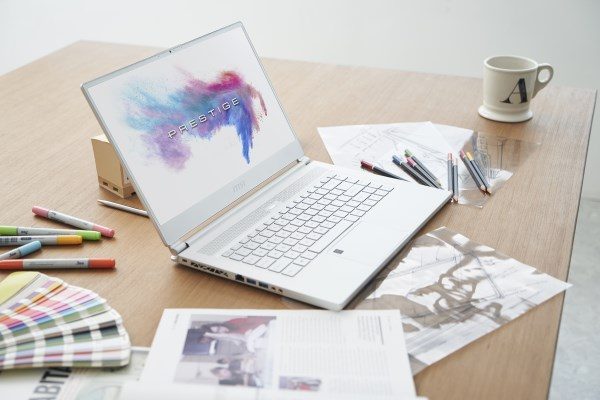 MSI P65 Creator
Right away it's then easy to realize that this device is powerful, even more so than some gaming desktop computers.
Here's the thing, when this device is available, users will be able to pick from two variants. Either one with a powerful NVIDIA GeForce GTX 1060 Max-Q or a GTX 1050 Ti. In terms of processing power, the P65 Creator is rocking the latest 8th Gen Intel CoreTM i7 processor.
With this super-fast processor, creators and professionals should have little problems rendering and multitasking their way to awesomeness.
Not only that, but MSI claims the product can deliver up to eight hours of battery life on a single charge. To make matters even more interesting, this powerhouse of a laptop computer weighs 4.14 lbs, and yes, Windows 10 is the power behind everything, as it should be.
"For a long time, MSI has just been recognized as a leader in PC gaming hardware," says Sam Chern, MSI assistant vice president of Global Marketing. "With the P65, we're investing deeply in professionals and content creators, bringing them high performance for all of their everyday tasks. We have taken the lessons we've learned from our years of experience in making gaming hardware and used it to create a beautiful, professional notebook that is more powerful than any laptop in its class."
We like the overall design of the P65 Creator because it doesn't look like a gaming laptop. Many consumers have requested manufacturers to create sleek looking powerful laptops that do not stand out in a work environment.
It would seem as if MSI has not only listened but delivered. Read more about it here.