From the last couple of days, rumors revealing the plans of the Redmond-based tech-giant, to rebrand the Bing apps were in the market. Various sources predicted that the Bing Finance app was going to become MSN Finance, but instead it was named as MSN Money (on Windows Store). So, finally Microsoft today halted this rumor mill and rolled out updates for its Bing Apps Suite on Windows Phone.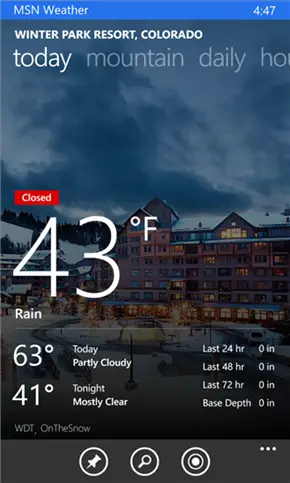 MSN apps
The update has officially dropped the Bing branding and replaced it with MSN. It seems that Microsoft has strategically planned this update in order to present its recently renovated MSN portal appealing among its users.
For the time being, this update just brings the brand change and no new features to the store apps. So, if you are a Windows Phone users and want to explore the apps with the MSN tag then you can just go to the Windows Phone Store and click for the updates. The update is available for all the Bing apps like Bing Finance, Bing Travel, Bing Weather, Bing News, Bing Sports, Bing Food & Drink, and Bing Health & Fitness.
However, as far as Windows 8.1 goes, only Bing Finance was updated earlier as MSN Money. We hope to see the revamping of the other Bing apps too at the Windows App Store.
Stay tuned with us, to know more about the updates for Windows!