Microsoft is improving its education features to stay relevant in the classroom as competition increases. This new initiative from the software giant is called Mystery Skype, and it's a global guessing game that connects students from around the world.
It's interesting because it develops the geographical and cultural awareness of students. Instead of having a teacher telling them what to do, or to look into a book for certain information, students can interact with others from different countries to learn.
Become a Mystery Skype Master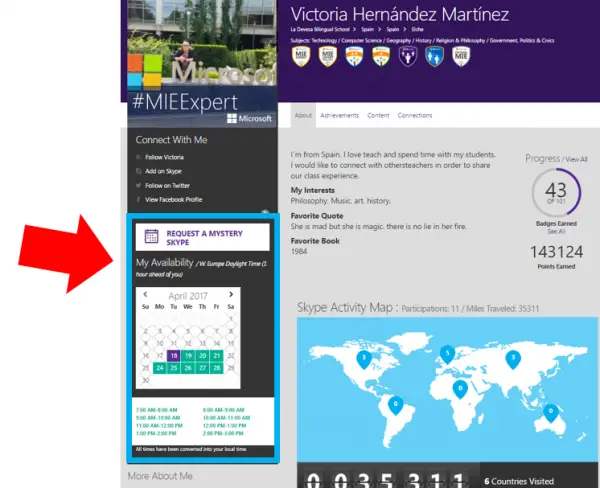 Mystery Skype is not limited to the classroom
Mystery Skype is one big guessing game that could change the way teachers deliver information to students. Furthermore, teachers have created a new version of Mystery Skype that involves guessing other items such a mystery number, or a mystery animal.
"The regular version of Mystery Skype is a global guessing game that develops student's cultural and geographical awareness as they ask yes/no questions to be the first to establish where the other class is in the world," says Microsoft. "They can ask any question as long as the answer will be yes or no. E.g. Do you have a president? Are you north of the Mississippi? Are you South of the equator?"
In another video, Microsoft shows off TODAY Show's Natalie Morales, using the education program to interact with students from two classes at over 4,000 miles away. Usually, for anything of this magnitude to happen, Morales would have needed to travel all those miles to the school itself, but Mystery Skype has changed that.
Now, by navigating the Mystery Skype website, teachers can find other educators to have each class participate in the guessing game. Teachers can seek the best match for the students by searching via location, language, age group, and more. The option is also there to save your favorite content for the purpose of viewing it again a later date.
What if students from different schools around the world do not speak the same language?
Worry not, because Microsoft has made it possible for educators to take full advantage of Skype Translator. If classrooms do not speak the same language, simply fire up Skype Translator to fix the problem. The program is not perfect, but it works for the most part.
So far, Skype Translator supports Arabic, Chinese, English, French, German, Italian, Portuguese, Russian and Spanish languages. Microsoft's hasn't revealed when other languages will be supported, but it shouldn't take forever seeing as it's a central part of Mystery Skype.