Microsoft continues to modernize its new Chromium-based Edge browser, courtesy of updates to its dark mode, new layout on the settings pages, among other changes. Similarly, the company is looking to implement changes to Edge's overall user interface with the help of its Design language in the coming days.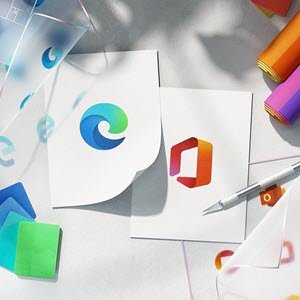 New Edge to follow Fluent Design norms
Now, Microsoft Edge folks have some new Insiders feedback to address in addition to updating the user interface with the Fluent Design System, making tabs more square and less rounded, implementing a transparent theme for the browser frame, and the address bar and text being too large.
In its recent blog post, Microsoft Edge wrote:
"We understand change is challenging, and we are not changing our interface just to be different. We have been working closely with our designers to get a look and feel that aligns with our Fluent Design language and meets our standards for usability and accessibility."
New Chromium Edge designers continue to see a growing demand for the ability to add distinct color or color themes to the main browser interface, transparency, and other material effects to the main browser interface, etc. Another feedback is that the corners of the tabs and browser buttons have been too rounded.
Insiders also want the tab band and address bar and toolbar to be smaller in the event that the device doesn't support touch capability. It remains to be seen whether Edge updates or adds animations to the Edge UI as well as a reveal effect to highlight on mouse hover.
However, the new Edge is working in synergy with the current direction of Microsoft Fluent Design, which includes rounded corners across objects and controls. This is why Microsoft Edge won't probably make the corners of the tabs and browser buttons less rounded than they already are.
Similarly, the latest Fluent designs don't align with the transparency or other material effect to the main interface, which continues to be the case with the new Chromium-based Edge.
"This is not to say we will never consider incorporating such aspects into our designs going forward, or perhaps offering options to customize the look and feel, but there are no plans to incorporate these elements into the default experience for all users at this time."
That said, Fluent Design will be much different than the look and feel of the legacy version of Edge.
Via: MSPowerUser.