Emojis are an important part of a conversation these days. In fact, they are essential to make a conversation expressive and interesting. Emojis are fun, light-hearted, and can convey almost every emotion that words may not. We have emojis on our smartphones but what about our PCs? Well, if you are using a Windows 11 powered PC, Microsoft has now made some new emojis for you.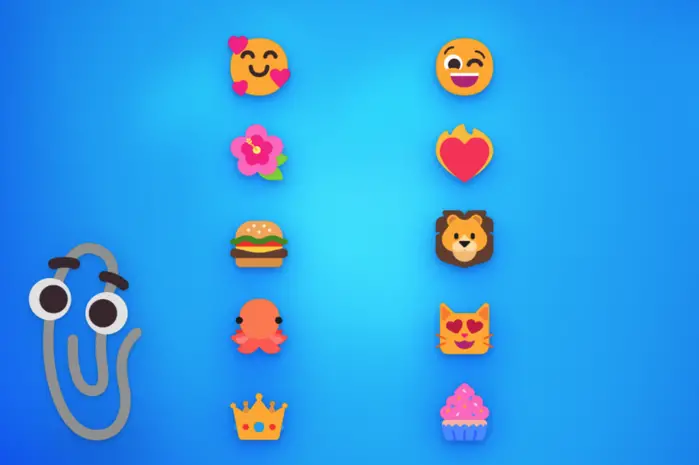 New Emoji now available in Windows 11
Microsoft yesterday announced the release of new emojis with their latest update generally available for all Windows 11 users worldwide.
These new emojis released in Windows 11 PCs are familiar ones and will help you in your conversation. Judy Safran-Aasen, Program Manager from the Windows Design Team says,
"Windows 11 now offers a more modern and expressive emoji to use in your hybrid communications, allowing you to add fun, expression, and personality to your communications".
Microsoft further clarified that-
The new emoji style is only available in Windows 11 and is 2D.
This new set of emojis is designed by the emoji designers along with the developers, font experts, and program managers. You will love this new expansive set of Unicode emojis.
How to get the new emojis on Windows 11?
Microsoft has started rolling out these new emojis as a part of an optional update in the November 2021 Windows 11 Insider Preview release. To get these new emojis on your Windows 11, press the Win+Period key on your keyboard.
If you can't see the emojis, go to the Windows Update settings (Settings > Update & Security > Windows Update) and  Check for updates. Update your PC if you haven't already and then press the Windows key + period key to access the new emoji within the emoji picker.
What's new?
With the latest update, you will some new and interesting emojis and also a new layout matching Windows 11. These emojis are made fluent in design but are in 2D. There are GIFs too now for you to make the conversation even more interesting. Also, as you scroll down you will see some Kamojis and Symbols too.
Enjoy the new emojis and have fun.