In what could be good news for those waiting for Facebook dark mode update, Facebook has announced the general availability of its redesigned desktop website. As a result, the social media company has started rolling out the 'new Facebook.com' that delivers the most-awaited dark mode feature to the masses.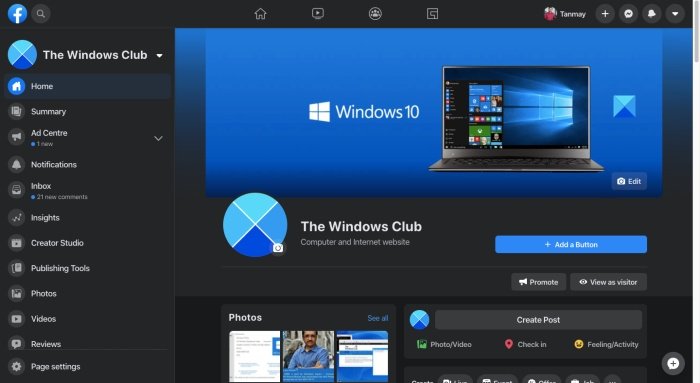 Facebook launches a redesigned desktop site
In its blog post, the company wrote:
"We've built new features, optimized for new devices and operating systems, and expanded to hundreds of languages. Recently we'd focused on the mobile Facebook experience, and realized our desktop site had fallen behind. People need it to keep up."
Henceforth, Facebook desktop website users can find an ability to turn on the most-awaited dark mode for themselves. Although plans for the redesigned Facebook website were first announced at the Facebook F8 developer conference in 2018, Facebook kept rolling out Facebook's redesigned desktop website to users in a phased manner.
In March, Facebook extended the availability of the update even further. As a result, a large number of Facebook users received the update, months before the general availability.
The new update promises faster and more streamlined navigation to help users discover videos, games, and Groups more easily. It also causes the home page and page transitions to load faster. At least, that's what the company has to claim.
It happens to be a major redesign implemented by the company in recent years and Facebook is trying to streamline its appearance across platforms. Similar to Twitter, the new Facebook interface allows users to enable Dark theme, to reduce screen glare during low light.
"The new immersive layout along with Dark Mode makes viewing videos on Watch a great experience."
Overall, the redesigned Facebook website looks cleaner and sophisticated and features less clutter. Meanwhile, the general font size on the new Facebook interface is somewhat bigger. Everything on Facebook's new desktop interface including groups and pages looks a lot different.
In case you want to activate the new Facebook desktop interface, all you need to do is go to the Settings Menu and click 'Switch to the new Facebook.'
Although you can switch back to Facebook's old interface, it's better if you get used to the new interface since Facebook will anyway make it default sometime in the future.