As a part of Facebook's initiative internally known as Project LightSpeed, Facebook has rebuilt its Messenger app from scratch. As a result of this move, Facebook claims that its new Messenger app is twice as fast and one-fourth of its original size. For now, Facebook has rolled out the new Messenger app for iOS users.
Facebook also claims that the new Messenger app starts and operates faster even on older devices or in areas where the connectivity is not up to the mark.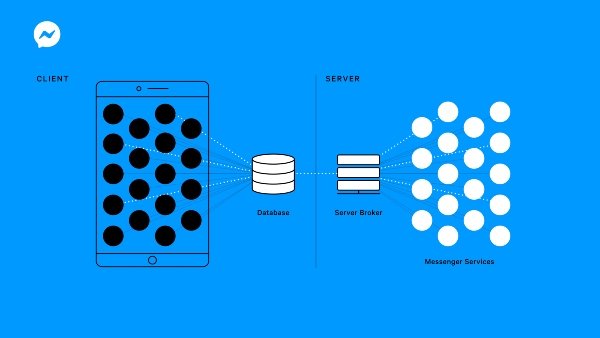 Project LightSpeed swings into action
Facebook wants us to believe that in addition to Messenger being faster or smaller or simpler than before, LightSpeed also remains true to Facebook's so-called Privacy Vision our vision. It should enable Facebook developers to implement features like private messaging and interoperability across apps in the future.
Hence, one thing is for sure that Project LightSpeed will not be limited to Messenger, and we can also expect other Facebook apps like Instagram and WhatsApp to follow a similar path.
"We've streamlined the [Messenger] app while keeping it rich with features and making it easier for our engineers to build better experiences. For example, we've reduced the contact list from 40 versions to one that works consistently across the app. This not only helps with the cognitive load for people, but it also means engineers don't need to build new experiences from the ground up."
New Facebook Messenger is fast!
Sure, Facebook Messenger has certainly been through some major engineering changes and some serious rewriting of code. Facebook says it reduced Messenger's core code by 84 percent, down from over 1.7 million lines of code to only 360,000.
According to Facebook's engineering team, a smaller codebase makes the Messenger app lighter and more responsive. Facebook says certain features will be temporarily available. However, the social media giant says it is working to bring them back as soon as possible.
Interestingly, Facebook did not reveal the launch timeline of the new Messenger app for Android. The web version is also expected to receive a drastic design overhaul soon.