LinkedIn wants to help users pronounce your name correctly. As a result, LinkedIn is adding a new feature starting this week. It will provide LinkedIn users with an audio recording feature on their profile. This new feature will allow you to create a recording of your name pronunciation, which then becomes a clickable option on your profile. This feature will come in handy in situations where you are clueless about how to pronounce someone's name correctly.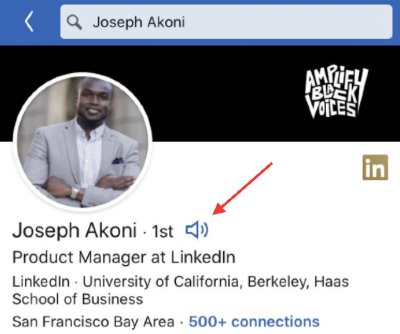 Add your name pronunciation audio recording to your profile
Justifying the importance of this new addition to your profile, LinkedIn wrote:
"Correct pronunciation is not just a common courtesy — it's an important part of making a good first impression and creating an inclusive workplace. That's why we decided to provide a feature that gives you the option to share how to pronounce your name."
Once you create a recording of your name pronunciation and add it to your profile, LinkedIn members who visit your profile can listen to your audio recording. This way, LinkedIn users will better understand your pronunciation preference and ensure they pronounce your name correctly in the future. Similarly, you can also listen to other users' name pronunciations recording by visiting their profiles.
Anyway, you can listen to someone's name pronunciation recording only when the user has added it to their LinkedIn profile.
Recording your name pronunciation audio is currently limited to Android and iOS mobile apps. However, its playback is available on all platforms including the web.
Android and iOS users can tap can navigate their Profile page. Now, tap the Edit icon from your introduction card and then tap the Record name pronunciation option. If you have already recorded your name, you can always tap the Edit icon to delete or replace the existing recording.
First-time users can tap the recording button and hold to record their names. You can also cancel or preview the recording. Tap 'Save.' But ensure sure that the total recording time is within 10 seconds.
The complete roll-out of this name pronunciation audio recording feature will take place over the next month.