Microsoft is all set to make the Chromium version of Microsoft Edge available to the general public starting January 15th, 2020. This new web browser will not support the legacy Microsoft Edge extensions. This is because they were written in EdgeHTML. And the newer web browser supports the Chromium extensions only. So, in order to make their dedicated repository of extensions for this new web browser, Microsoft has to get the developers to build and host the Chromium extensions to their repository. This is something that Microsoft is doing.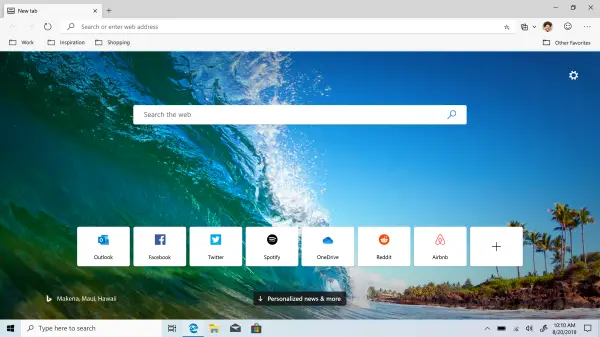 Microsoft Edge (Chromium) Add-ons Store is now open
Microsoft is calling it the Microsoft Edge Add-ons Store and has opened it now for submissions for all developers. These developers can use the Partner Center Developer Dashboard to submit their new extensions.
If the developer already has an extension developed for Google Chrome or any other web browser powered by the Chromium engine, they will work directly without any modifications in the code.
If needed, the developers can also check out developer documentation from Microsoft to learn more about the APIs designed specifically for Microsoft Edge and other helpful information.
For the developers who already have their extensions available for the older Microsoft Edge web browser, Microsoft is urging them to keep them supported with updates. However, no newer submissions for extensions for the old browser will be accepted starting December 17th, 2019.
If you are interested, you can learn more about these announcements in the official blog post.