The unified Microsoft Office app, which combines the essential functionalities of Microsoft Word, Excel, and PowerPoint, has been available for Android, Windows Phone, and iOS for months now. However, users have asked Apple to build something more optimized for iPad devices, and the company has finally released it.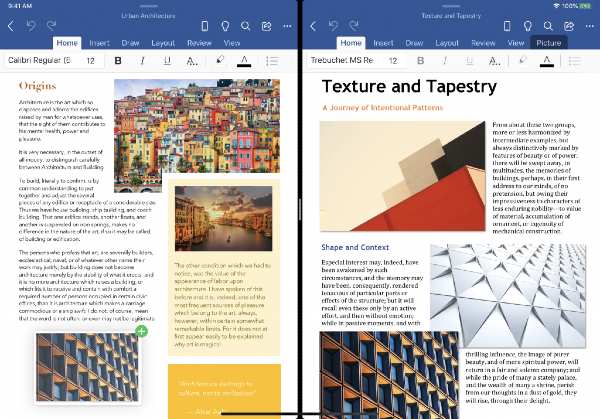 Download new Microsoft Office for iPadOS
The unified Microsoft Office is available for iPad devices running iPadOS 13 or later. Because it has been optimized for iPadOS, the unified app will allow you to access many features the iOS version did not. It is worth noting that iPad users can continue to download and use the individual apps for Word, Excel, and PowerPoint.
On the other hand, if you want to create a multitude of documents, spreadsheets, and presentations without leaving an interface, the unified Office app is an excellent choice. Microsoft has also included a few features like quick sharing options, smart suggestions, instant access to PDF creation, etc.
More importantly, the app provides a better environment for those who want to get the best out of iPadOS. It goes without saying; the new app will have enhanced support for touchpad support and Scribble on iPadOS. Microsoft says the new app would also work in sync with Microsoft Lens, an AI-based document scanner app. As we mentioned, the unified Office app has been available for multiple platforms for a while.
Although the individual apps for Word, PowerPoint, and Excel were already famous, the Office app became a convenient choice for those who just moved to the MS Office ecosystem. The new app has added some quick-access options to frequently-used features. For instance, you can go to the 'Actions' tab and explore options like Pictures to PDF, Scan to PDF, Document to PDF, Scan QR Code, Image to Text, etc.
The app also brings a few features to add your signature on PDF documents. In short, the Office app will help iPad users to cut down the system resource usage — because one app does the job of three — and enjoy an impressive document management experience on the go. You can now download the app from your App Store.