Alongside, Windows 10 2020, Microsoft announced some changes for the new Xbox Game Bar.  The customizable gaming overlay built into Windows now supports new useful widgets for machines running the updated versions of Windows 10.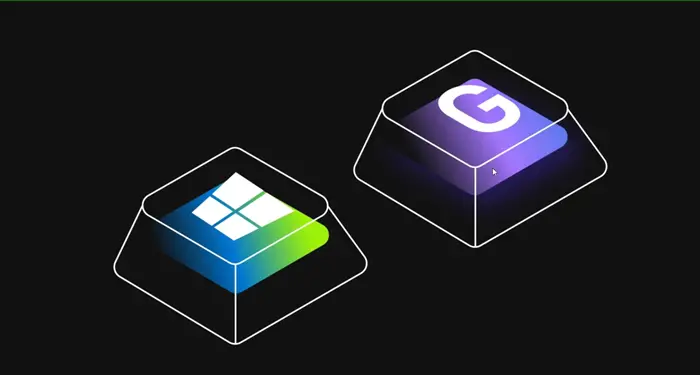 New widgets for the new Xbox Game Bar
The Xbox Game Bar now helps you pull your favorite apps right within the Xbox Game Bar. This includes-
Xsplit Gamecaster widget support
Razer Cortex BETA widget
Intel Graphics Command Center (IGCC) features for the Xbox Game Bar
Powerful theme editor – Xsplit Gamecaster now includes support for an Xbox Game Bar widget. The integration of Xsplit Gamecaster with Game Bar ensures easy access to some particularly important Gamecaster tools without having to tab between apps or interrupting your gaming session.
Starting today, widgets for apps such as XSplit's Gamecaster and Razer's Cortex are coming to Xbox Game Bar! We've seen incredible interest from key leaders in the PC gaming ecosystem and we expect the number of widgets to continue to grow. As a reminder, you can access these new features by pressing the Windows key and the "G" key at the same time – "Win+G", wrote Eric Hamilton and Kripal Kavi, Xbox Game Bar Team.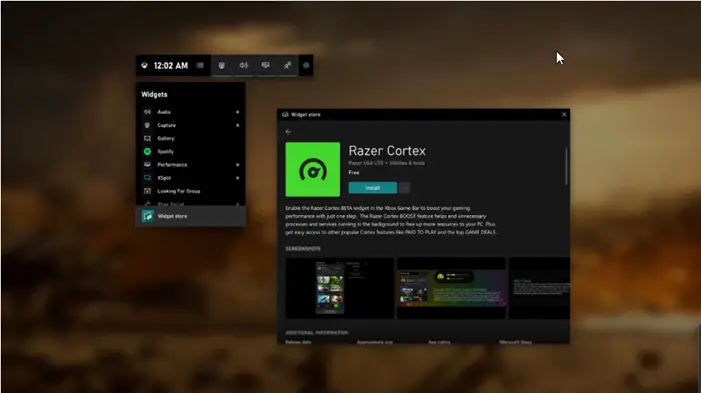 In addition to the above, you can download the Razer Cortex BETA widget for easy access to key features like Boost and Restore. The Razer Cortex BETA widget with System Booster is now available.
If you are not aware, Xbox Game Bar includes a Widget Store. It allows users to discover, install, and remove widget applications. Each widget application contains 1 or more widgets, as well as optional desktop applications.
Lastly, Microsoft has planned to bring some of the key features available in the Intel Graphics Command Center (IGCC) to the Xbox Game Bar. If this works, we could soon see a widget, available via the IGCC beta program to access things like display settings, power profiles, and game streaming and capture features.
Microsoft also intends to make the task of ending unnecessary processes and services running in the background easier to avoid any latency experienced during gameplay.
For more information, visit the Xbox Support page.