Windows 10 is coming on July 29, and Microsoft and its partners are preparing for the launch with a host of new hardware. The company revealed the new devices after showing off Windows 10 at the Computex trade show in Taiwan earlier in the week. The new range of laptops, tablets, and PCs, are all designed to work with Windows 10, and from what we have seen, they look great.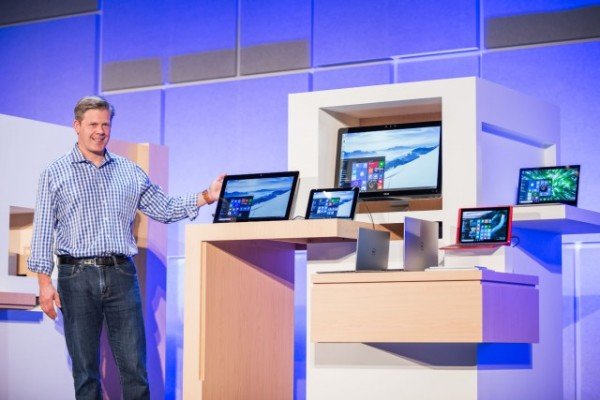 We've already seen one of these devices in the past, and that is the Asus Transformer Book T100HA. It's a great looking laptop, and we expect it to run Windows 10 pretty well due to the specifications. Asus says it is powered by an Intel Atom Cherry Trail X5 processor, and 4 GB of RAM.
It will also be one of the first laptops to come with USB Type-C. The Apple 12-inch MacBook is the first, to expect many more before the end of the year, especially since Windows 10 is coming soon.
When it comes down to battery life, the T100HA is supposed to run for 14-hours, which is quite long. We believe every laptop in 2015 and beyond should be able to run for most of the 24-hours during a work day because laptops were designed to be mobile.
The other devices showed off by Microsoft, includes something from both Dell and HP, among others.
We especially love the Asus Zen AIO 240 and its GT6960M graphics. Not the most powerful laptop for gaming, but it should be able to play modern titles in at least 720p and 30 frames per second. It also comes with a 3D camera, though we do not believe many users will take advantage of it.
No prices have been released for these new Windows 10 devices by Microsoft, but fans should keep an eye out for official announcements on the launch date of Windows 10, or soon after.