Microsoft has announced a new Windows Server base OS container in the preview stage. Developers at Microsoft have built this new container from Windows Server 2022, and it comes with Desktop Experience as well. For those running Windows Server 2022 Insider Build 20344, testing out the new container in the preview version is a single command away.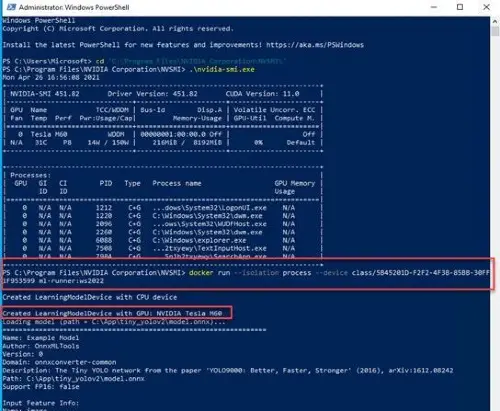 New Windows Server Container Image Preview
Windows containers are essential elements that keep Windows Server, and developers use them for various purposes. These are not dedicated products on their own but have become a prominent part of the Server ecosystem from Microsoft.
In addition to the command-based setup, Microsoft has also posted the direct link for the base OS container preview on Docker Hub. Microsoft says on the Tech Community page that it has built the new container to fix many restraints that the three Windows Base OS container images have.
Even though these base OS containers cater to different customer needs, there have been concerns over features and performance. For instance, the Nano Server was designed for new app development, while the Server Core was excellent for medium performance. And the Windows Container Image was great for fully-fledged development with an advanced amount of control.
Most importantly, the new container image will allow customers to utilize the maximum capabilities of the Windows Server 2022 with Desktop Experience. However, it is essential to note that the new feature does not bring GUI support to the scene.
On the other hand, users of Windows Server 2022 will now have a steady collection of elements to check out. The company has also clarified that the base container image does not have a specific name. It will be called the Windows Server base OS image, Server base image, or Server image.
The company adds that users cannot enjoy these features — or the new base OS container — using a previous version of Windows Server. Therefore, it could be another reason to upgrade to Windows Server 2022.
A smaller installation size, improved performance, advanced server functionality, and complete API support are some of the significant advantages that the new Windows Server base OS image would offer.