Now bloggers have to be more careful while creating adult content on Google's Blogger website. Google has warned sex bloggers that any blog that contains sexually explicit images, videos or graphic nudity as well as content will be marked as 'private' and the blog won't be visible to public. Any such blog will be either removed from public viewing or it will be removed altogether; depending on the severity of images and content.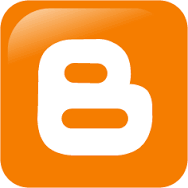 These new changes in the Blogger.com policy will be applied starting March 23, 2015. The 'private' blogs will be visible only to the owners and to those with whom the owner had shared those.
The policy regarding adult content on Blogger already mentions that bloggers are not allowed to distribute sexually explicit content or graphic representations of nudity. They are also barred from driving traffic to commercial pornography sites through their blogs on Blogger.
What does the new Blogger policy say about adult content
Here are some highlights of this new update in the Blogger policy:
The new updates of this policy will be applicable from March 23, 2015.
As per the new policy, bloggers won't be allowed to publicly share sexually explicit images and videos or show graphic nudity on their blogs on Blogger.
If the blog doesn't contain any sexually explicit or graphic nude images or video in it, there won't be any changes made to the blog by Google.
If the existing blog (the blog created before 23rd March, 2015), consists of such images, graphics or videos; then the blog will be made 'private' after 23rd March, 2015 by Google.
However, having said that, Google also specifies that they will still allow nudity; only if the content offers any substantial public benefit. This kind of content will mainly fall in the category of art, education, documentary, or scientific contexts.
Google mentions that,
"For any blogs created after March 23, 2015, we may remove the blog or take other action if it includes content that's sexually explicit or shows graphic nudity as explained in our content policy."
The strict rules set by Google against sexually explicit content are welcomed all across the globe. Google has certainly positioned itself to become a true global leader with this new update in the policy.