Microsoft has allegedly "halted" Windows 10 Technical Preview for its most popular range of phones: the Lumia 500, Lumia 520 and Lumia 526 and some other phones. The reason why they are not allowing users of Lumia 500 phones to install Windows 10 technical preview is said to be a glitch on which Microsoft is working. It seems they will have to wait till the other build or until the entire Windows 10 thing is finalized.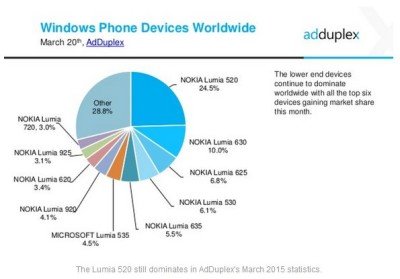 Microsoft halts Windows 10 TP on Lumia 500
In a report from Windows Insider Forum, Microsoft acknowledged that there is a problem that freezes Lumia 500 phones when Windows 10 technical preview is installed on the device. The problem gets intensified when users try to roll back to Windows 8.1 using the Windows Phone Recovery Tool. Users have reported that when they try to rollback using the Recovery tool, the phone is just "bricked". It means that the phone is no longer functional. In its own words:
"We are seeing some reports of failures on Lumia 520/525/526 devices when trying to roll back to Windows Phone 8.1 using the Windows Phone Recovery Tool. We are pausing build availability for these devices temporarily while we investigate the issue and work with customers who have reported problems."
Though Microsoft had already said clearly that technical previews should not be installed on your primary devices – be it laptops or phones – they are still being bombarded at phones freezing and bricked during the restore process. The preview simply wont work and when they tried to get back to Windows 8.1, it won't happen, leaving the users stuck with a non-working phone.
According to AdDuplex, Lumia 520 is by far, the most popular Windows phone ever released. And inability of users to experience Windows 10 before it is eventually released is increasing the frustration of Microsoft fans. And those who did try the tech preview, had faced even bitter experiences. As such, the hold is temporary but it does not specify when it will be lifted. It could be a next build but speculations are on that the ban would continue until the final version is released.