Nokia has announced a new music subscription service called Music+ for its Lumia phone users. It is a premium upgrade to Nokia's existing free Mix Radio service.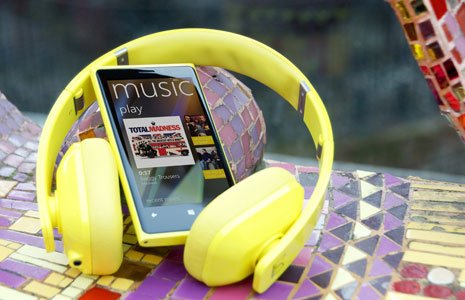 Being an addition to the existing service, Nokia Music+ will add new features keeping the original free Radio Mix service intact. This premium music upgrade will be offered for $3.99 monthly in the United States and €3.99 internationally.
Jyrki Rosenberg, VP Entertainment at Nokia said on Nokia Conversations,
Nokia Music is great for discovering new music, and we've found that there's a core of users that want even more of it. This is how Nokia Music+ came about. By introducing features like infinite skips and unlimited downloads, we're opening the doors for unlimited music discovery at only €3.99 per month.

This is for people who care enough about music to pay something for more quality and choice, but don't want to pay €9.99 monthly.
There are lot of benefits of this new paid service. They include unlimited skips, access to higher quality streams, lyrics, and a desktop web app. Unlike the Mix Radio service Music+ will offer unlimited music downloads. Nokia Music+ will be adding a cheese to your existing music collection with variety of high-quality music to choose from.
This service will be launched in the next few weeks. At the time of launch this service will be restricted to few countries only (some reports say 24 countries). The subscription amount will vary from country to country, but it is expected to be close to $3.99 or €3.99.