You might already have a presence on Twitter and following @Nokia for their latest updates. But many a times you may miss it, as you can't all the time, be on the timeline as it keeps on refreshing with new tweets. Now Nokia has come with a new service called as Tweetsender.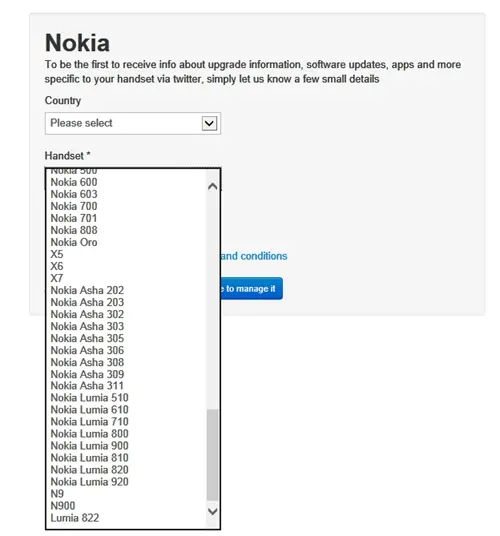 This  app created by Nokia allows you to sign up to get DMs from @Nokia Twitter account. Nokia will send you a Direct Message whenever a cool new app or new software update comes out for your Lumia or other Nokia phones. For that, first follow @Nokia, you'll get a DM, reply to that and follow instructions further.
If you already following @Nokia, sign up here  and authorize Nokia Tweetsender .
Once you have signed, you can manage your account too from here where you can delete or add handsets.

Whenever any new App or any new updates are released for the phones you have added, information will be  sent as a DM to your Twitter account, so that you do not miss the development.
It seems Nokia is the first mobile manufacturer to offer a service like this! And the app being new, Nokia has welcomed any feedback, comments, problems regarding it.