The Finnish mobile phone manufacturer – Nokia is once again in news after unveiling its much-anticipated 41-megapixel camera phone, Nokia Lumia 1020. With this unveil Nokia is pinning its hopes for a comeback in smartphone market and catch up with its long-time rivals, Samsung and Apple.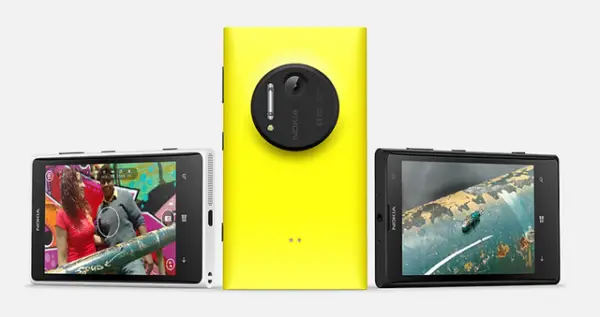 Nokia Lumia 1020
Realizing the growing popularity of photo and video sharing, Nokia has developed a smartphone with dual functionality (phone and camera). It's a true two-in-one device that boasts a 41 megapixel sensor, smartphone's single killer feature and sole reason to make you drool over high quality images.
The phone's body is molded from high-quality poly-carbonate with smoothly rounded edges. The screen which measures 4.5-inch is an AMOLED PureMotion HD+ display with a 1,280×768-pixel HD display. Moreover, 1020 is a 4G LTE smartphone.
Above the display, rests a 1.2-megapixel front-facing camera that has the ability to capture good quality images and shoot HD videos. Under the hood, runs a 1.5GHz dual-core Qualcomm Snapdragon S4 processor. Lumia 1020 offers 32GB of internal memory, supplemented by 7GB of SkyDrive cloud storage.
The 41-megapixel sensor features Zeiss optics with six physical lenses with optical image stabilization. To enable optical image stabilization Lumia 1020 uses ball bearings that counteract hand movement. You may appreciate the image quality more every time you snap a shot!
Newbies can find a camera app that includes a brief tutorial to help them learn how to use their phone camera.
The 41-megapixel Nokia Lumia 1020 will be arriving July 26 on AT&T.