The gold editions of Nokia Lumia 930 and Lumia 830 are now available for sale in select markets. This eye-catching anodized gold design remodeled versions of Lumia is available in black and white color embellished with a premium golden tinted edges. Microsoft had announced the golden version of both the models back in January earlier this year. However the company remained relatively silent about the release since the announcement.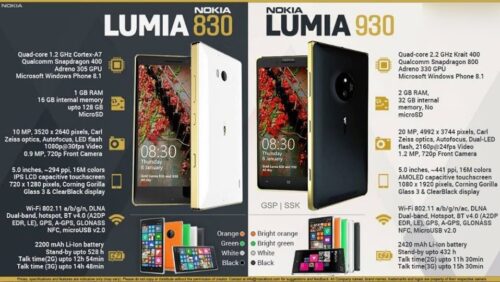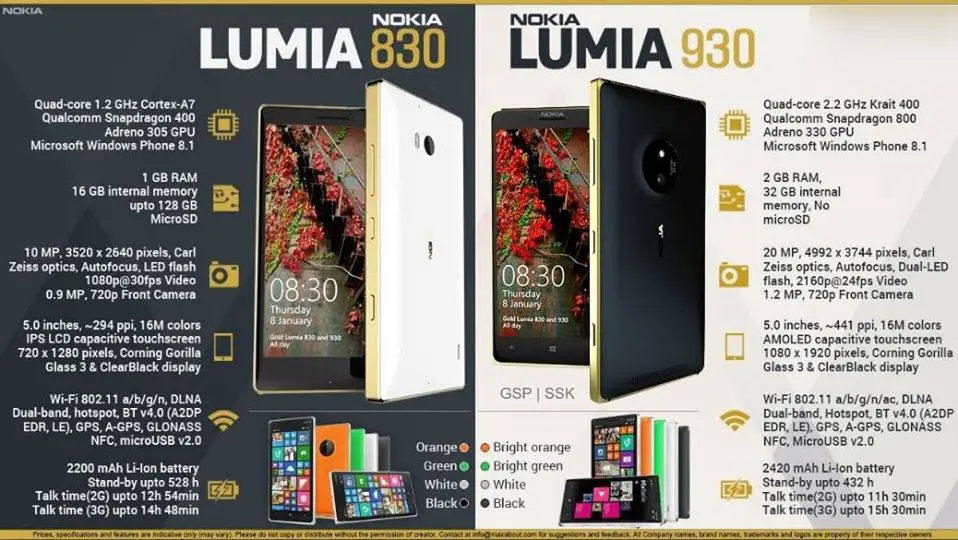 Lumia 930 & 830 Gold Editions
The golden trim on the Lumia 830 adds a classy look to the phone. Added to that, the Nokia Lumia 830 has impressive features like 5" 1080 display, 20 mega pixel front camera with Zeiss optics and dual LED flash. It is also built on impressive Quad-core 2.2GHz Snapdragon processor and operates on Windows 8.1. These are the same specifications that you would find with the original model as well, hence do not expect any upgradation with the Golden Edition.
The availability of the phone was announced on microsoft.com/de.
The Lumia 830 is available for only €299 – now also in the Gold Edition. With all the advantages of a Windows Phone 8.1, its 10 MP PureView camera clicks outstanding photos. The Smartphone is a dream in black and gold.
The unlocked version of the phone is available with select carriers in Europe, Asia Pacific, the Middle East and Africa. The price for the Lumia 930 varies, depending on the country and the carrier. You can directly get it from Nokia at £440 if you are in the UK, US or Australia. While online retailers are selling the unlocked version in the range of $600 – $700.
For those looking to buy the Nokia Lumia 830; it is also available in Black Gold and Silver Gold versions at a price of €299 in Germany.
The roll-out in the other announced markets is expected to occur soon.