Nokia today announced the Nokia Lumia 925 with a smarter pure view camera, stunning look and new AMOLED display. It is moreover a slimmed down version of its predecessor Nokia Lumia 920 with an upgraded camera.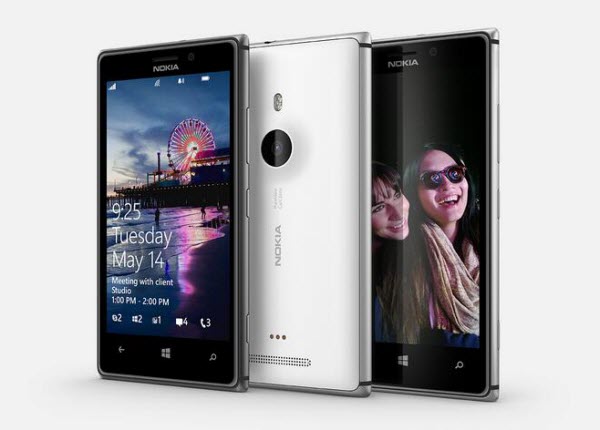 With its metal finished sleek design and many high-end features, this new Windows 8 Phone will go on sale in Europe in June for around £400.
The executive vice president of Nokia's smart devices Jo Harlow claimed it to be the "Best Smartphone Ever; beautifully refined and beautifully crafted" in the invite-only launch event held today in London.
Jo Harlow further said, "We're advancing experiences on the Nokia Lumia portfolio, but whether that means great new benefits for an existing Lumia owner or bringing new showcase devices like the Nokia Lumia 925."
Nokia Lumia 925 features
Design and display – The latest Smartphone from Nokia sports an aluminium and poly carbonate chassis with an 4.5 inch AMOLED Screen.
Processor and Memory- The next Windows 8 phone Smartphone from Nokia runs on 1.5 GHz dual-core Snapdragon processor and boasts 1GB of RAM and 16GB of internal storage.
Dimensions- It is l46 grams lighter than Nokia Lumia 920 and as per the official announcement of Nokia, the Smartphone will measure 127.5 x 70.5 x 8.5mm and weigh 139g
Camera – The Nokia Lumia 925 will feature an 8.7 MP camera with a feature of 6-element lens, optical image stabilization, Autofocus, dual LED flash. It also the 2 MP secondary camera with HD 1.2MP wide angle. A
Connectivity- It supports 4G connectivity, Bluetooth, GPS, Wi-Fi and NFC.
Battery: 2000 mAh
Nokia Lumia 925 will reportedly come in only black color with separately sold covers of white, yellow, black and red colors.
http://www.youtube.com/watch?feature=player_embedded&v=0iCu9JrWhww