Today we learned that Windows Phone 8.0 will be upgrading to Windows Phone 8.1 sometime at the spring this year. Meanwhile, Nokia has just announced that all the Nokia Lumia smartphones running WP8 will be getting the much anticipated Black update starting today.  Apart from all the expected security updates and bug fixes, Black software update also brings a whole range of new features. The update will first arrive on Lumia 1020 and Lumia 925, and will eventually arrive on all the Windows Phone 8 running Lumia devices.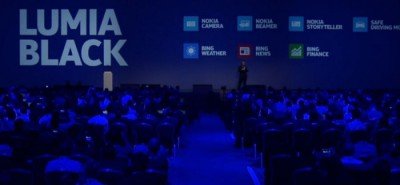 As a matter of fact, AT&T made this feature available on Lumia 1020 last month, so your geographic location and carrier also play an important role, in addition to which Lumia device you have.
The new features and what they will bring to the table are as follows, says Nokia:

App Folder, a feature that will let you club together similar apps into a folder on the Start Screen.
Nokia Glance screen 2.0 is another feature that will let you check important notifications like emails, messages, phone calls etc visibly available so that you don't need to visit the app.
Bluetooth LE enables the device to connect to a whole new range of devices, like wearable fitness monitors.
Nokia Refocus, if your Lumia device comes with 1GB or more RAM, you will be able to use this technology. Nokia Focus lets you take the images first and do the focusing part later.
Nokia Beamer will let you stream your document, images or anything you like to another HTML5 enabled screen. Nokia Beamer too requires you to possess a gig of RAM.
Nokia Storyteller will let you put caption, timestamps, and a feature to arrange them in such a way that those lifeless photos too make a story of themselves.
Nokia Camera, finally Nokia is clubbing the default Camera app and Nokia Camera app to make one nice camera app, called Nokia Camera.
Apart from the feature additions, the update also makes the image processing algorithm better, which Nokia claims will reflect in the photo qualities as well. There are many more small, yet nifty features that Nokia is bundling with Black software update. For instance, you will now be able to set custom ringtones for different contacts. You will also be able to close the apps while within in multitasking mode. And one of the biggest take away is, the ability to lock the screen rotation.
Although all Nokia Lumia devices keep on checking for software updates every week, you can check go to Settings and hover up to Phone update to check for updates manually. Or just wait, as the update will be arriving very soon.