According to a recent research carried out by IDC (International Data Corporation), Nokia continues to lead the mobile phone market of the Middle-east by covering an enormous share of 45.2% of the total market volume. This share comprises of Nokia's Smartphones and Feature phones.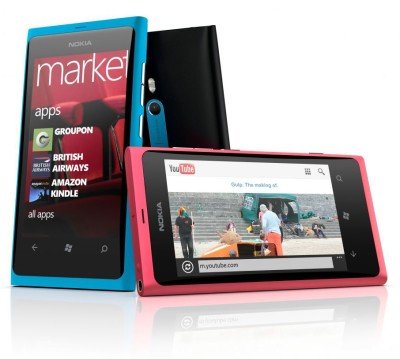 As per the figures, The Middle East Region has seen an upsurge of around 16.4% in its Smartphone sales for Q2, 2013, in comparison to the same quarter, last year. The Middle East Region considered by IDC, excludes North Africa and Egypt. Where Nokia's share in the total sales of mobile phones is 45.2%, Samsung comes second in the line with 18.3% market share in the second quarter of 2013.
If we talk of Smartphones exclusively, the market share of Nokia has escalated from a 9.7% to 11.8% from Q1-Q2, 2013. The credit of this revival goes to Nokia's Windows line, the Nokia Lumia Series, which has easily taken over Apple's iPhone which constituted of 11.4% of the total market share. Not just Samsung & Apple, even the recently launched Smartphones, Z10 and Q10 by BlackBerry had a rather slow start in the Middle East and established a record of only 13.3% of the Q2 sales. BlackBerry, however, succeeded to get positioned as the second highest Smartphone vendor in the second quarter.
For an Operating System, Android constitutes of around 60% of the total share of the Smartphones volume in the Middle East. In spite of that, the current figures have made it quite evident that Google's OS is lagging behind with the ever-increasing sales of Windows Phones, followed by iPhone.
All said and done, it sure seems that phasing out its Symbian models and bringing in the fresh Nokia Lumia Line, is helping Nokia to regain its market share, especially in the Middle East, where the inexpensive models of Lumia are selling like hot cakes!