Nokia is planning additional Windows Phone 8 devices this year. Along with last year's Lumia 920, Lumia 820 and Lumia 620, these devices will make a debut this year. While Lumia 920 is still hot in the markets, there are rumors about a new device that will be successor to Lumia 920.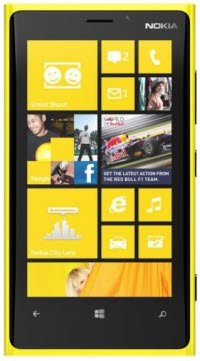 Sources familiar to Nokia's plan have revealed that Nokia is planning to make a high-end phone that will have an aluminium body. It seems that this high-end phone will be a successor to Lumia 920 with aluminium body which will be lighter and thinner than existing Lumia 920.
The Verge says,
Sources familiar with Nokia's plans have revealed to The Verge that the company is planning to switch to an aluminum construction for at least one high-end Lumia Windows Phone planned for release this year.
Lumia 920 is made out of poly-carbonate body this adds more weight and thickness to it. The successor to this existing phone with aluminium profile is codenamed as Catwalk. This phone is reported to replace the existing Lumia 920 and will feature similar hardware specifications like it. Nothing much is known about this phone, but Nokia might work on the internal hardware as well.
According to the report, Nokia has planned to launch three more Lumia devices this year including Catwalk. We can expect the other two devices at the Mobile World Congress happening next month, but Caltwalk will not make an appearance there.
Not even a year has passed, since the launch of Nokia Lumia 920 and many countries are still deprived of the official launch. Nokia may be planning Catwalk launch on the verge of Lumia 920 completing 1 year later this year.
Windows Phone is amazing and Lumia 920 has made it more amazing, we are excited about the Catwalk, are you?