Nokia is finally out of the holiday slumber. Its smartphone strategy of adopting Windows platform at last seems to be paying off! The Finnish giant today disclosed preliminary financial results for Q4 2012, showing unexpected growth for its Devices & Services division which recorded a global sale of 86.3 million devices.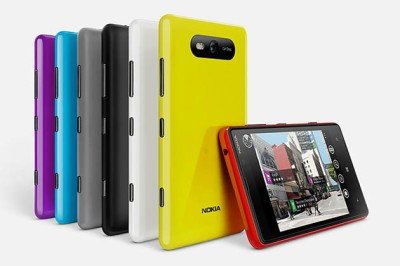 Lumia lineup of Windows Phone devices sold better than expected with total sales amounting to 4.4 million. Overall, smartphone sales stood at 6.6 million. The company sold more Lumia smartphones during the December holiday period than it did during the second and third quarters each — 4 million in Q2, and 2.9 million in Q3.
Apart from Lumia, Nokia sold 15.9 million smartphone units during Q4 2012. Among these, 9.3 million were Asha phones, and 2.2 million Symbian smartphones.
The company believes the reasons for such strong improvement was the overall god performance of the devices and better cost management. While making a statement on the preliminary Q4 financial information, Stephen Elop, Nokia CEO, said:
We are pleased that Q4 2012 was a solid quarter where we exceeded expectations and delivered underlying profitability in Devices & Services and record underlying profitability in Nokia Siemens Networks," said CEO Stephen Elop in a statement. "We focused on our priorities and as a result we sold a total of 14 million Asha smartphones and Lumia smartphones while managing our costs efficiently, and Nokia Siemens Networks delivered yet another very good quarter.
The news surely brings some relief for the ailing firm – but the question is would Nokia keep up growing at the same pace?