Nokia has unveiled a cool new accessory called as Treasure Tag that can help people use their smartphone to find valuables like keys, bag, and wallets by putting this tag around them. Measuring just 30x30x10mm and weighing at just 13g, this Tag will send alert to your Lumia when your valuables are separated.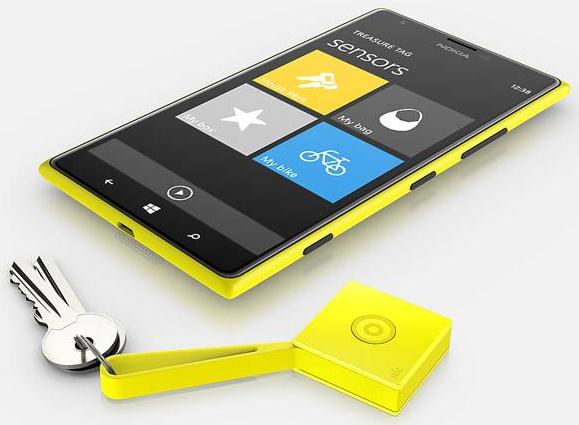 How Treasure Tag works
The Treasure Tag can be paired via NFC or Bluetooth 4 with a Lumia smartphone running the Lumia Black update. The first time you pair the Treasure Tag to your phone you'll be prompted to download the app.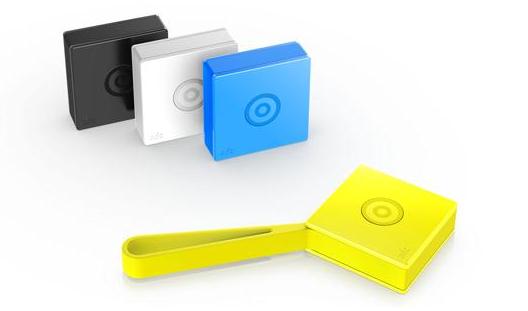 As Nokia mentions,
"If you leave the house without one or the other, the two will emit a loud tone to alert you of this fact. If the situation arises and you hear the tone from either the phone or the Nokia Treasure Tag, you'll hopefully be within range to hear the tone of the other device – making it very easy to locate. Should you miss the alert for some reason, don't worry. The clever app will help you to locate the lost item on a map".
There can be 4 different Nokia Treasure Tags simultaneously connected to your Lumia. If you've got one tag connected to your keys and another connected to your bag, you can assign ready-made icons for each. Alternatively, you can use a photo instead of an icon. Currently the Tag is restricted to just Nokia devices however as Nokia says it will be rolled out to IOS and Android devices in the near future.
Treasure Tag comes in 4 different colors namely cyan, yellow, white and black. The battery life of the Tag is up to six months, and the battery is a standard coin cell type (CR-2032), which is replaceable on the reverse of the Tag.
Nokia says that the Treasure Tag is expected to be available by April 2014 with a retail price of €24,90 ($29.90).